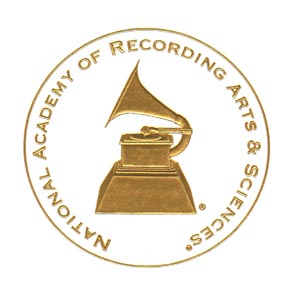 Well, the Grammy nominees were announced the other night. It was a year where my favorite artists didn't really do too much, so I don't have many of my obsessions in the running. But I can still put my two cents in and be utterly shocked when the votes come through.
Here are my thoughts on select categories:
Record of the Year:
My Pick: Adele, "Rolling in the Deep." With a voice as beautiful as hers, she deserves this one. I'm all set with hearing about Katy Perry and Bruno Mars. I don't really listen to Bon Iver, but everyone I know who does would totally date Justin Vernon at the drop of a hat. I'm still trying to get into him. And then we have Mumford & Sons' "The Cave." While they have a crazy fanbase in The States (still don't understand that), I think they still have a little ways to go.
Who Will Win: Adele. Have you heard the radio lately?
Album of the Year:
My Pick: Foo Fighters, "Wasting Light." This album was one of the band's strongest releases. And I'd like to see an album that was made in a garage win a Grammy. I think it would be a fitting testament to the music industry's roots.
Who Will Win: Adele's "21." Are we seeing a pattern?
Best New Artist:
My Pick: I don't have one. This category is just plain weird. We have Bon Iver, whose first album came out in 2008, a dubstep icon in Skrillex, the rap crowd with J. Cole and Nicki Minaj, and The Band Perry. Bon Iver shouldn't even be there and I don't listen to any of the other four.
Who Will Win: This is tough, but I'm going with Skrillex. With the way dubstep has exploded over the past couple years, it's hard to ignore someone who's at the forefront of that movement.
Best Dance/Electronica Album:
My Pick: Cut Copy's "Zonoscope." We need to show the Aussies some love. While they're still relatively underground Stateside, this isn't the People's Choice Awards. Remember last year when Arcade Fire came out of nowhere to win Album of the Year? The industry voters can pull off some crazy shenanigans.
Who Will Win: Skrillex's "Scary Monsters and Nice Sprites." See validation of Best New Artist prediction.
Best Rock Album:
My Pick: As much as I am a Kings of Leon fanboy, I have to go with the Foo Fighters on this one. Dave Grohl and Co. aren't walking out empty-handed. At least they better not. That being said, shout out to KoL for an excellent album.
Who Will Win: This is probably where Foo Fighters have the best chance at cashing in on some gold.
What are your picks? Love to hear about them in the comments. Or you can Tweet them to me! @jaredjdionne