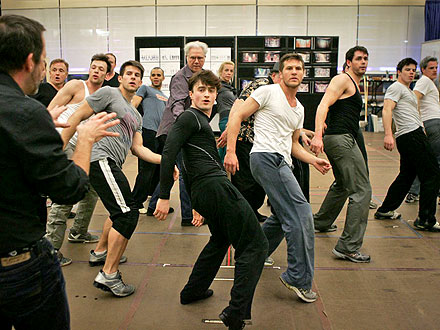 Coming off the heels of his success in the critically acclaimed Broadway production of "Equus," Daniel Radcliffe, star of the hit movie series "Harry Potter" is climbing the ladder of theatrical notoriety with his debut in "How to Succeed in Business Without Really Trying" on The Great White Way. The revival production, directed by Rob Ashford, opened tonight at the Al Hirschfeld Theatre in New York City.
Ads for the show look very much like Ashford's recent endeavor with the Kristin Chenoweth-backed production of "Promises, Promises" and the hype surrounding the revival seem to be taking on a similar tone. It's another campy musical that will no doubt be pushed forward with the proverbial thrust that only a star lead can bring.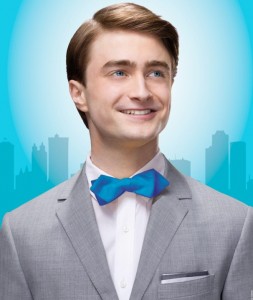 Yet again, it's "Mad Men" meets "Bye, Bye Birdie," with a dash of color and a peppy vibe. I'm interested to see how the show will do, especially since there isn't much indication as to how well Radcliffe will perform in a musical (The Harry Potter movies didn't exactly show us that he could belt). Check out the teaser interview below with the British star himself.
He's practically a Broadway vet now, so I think he'll do just fine…not just for the creative value of "How To Succeed," but for its box office as well.
Hmm…but wouldn't it be deliciously awkward if he didn't?