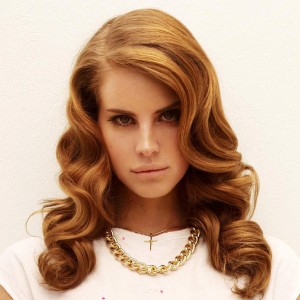 Back on January 14th, the indie media firestorm that had been brewing since the latter half of 2011 unleashed its relentless fury. I speak of Lana Del Rey's Saturday Night Live performance.  A girl who had zero serious stage experience and lacked a full-length album was playing in the big leagues.
I will readily admit that I was in the Del Rey camp prior to her performance even being announced. I read music blogs and follow rising artists. I heard "Blue Jeans" and "Video Games," both of which I loved. So when I heard that a relatively small indie singer was getting some big looks, I took up the banner of indie folk everywhere and championed Lana Del Rey's performance.
I don't regret being excited for her American television debut. While the renditions of "Video Games" and "Blue Jeans" were certainly less than savory, it was still nice to see an artist who didn't have a giant label and management team behind them get a shot.
When her album, Born to Die, eventually hit shelves a couple weeks following the performance, the general consensus among reviewers was a resounding "meh." Myself included. While the album is not the greatest thing since puppies as we were promised, it definitely wasn't the freak show, industry-killing LP that many naysayers considered it based solely on two four-minute songs and a bunch of trashy iTunes reviews.
This week, Lana performed on American Idol. It was better than her showing on SNL, but it still wasn't anything special.
So I think we've all learned a couple things:
While appreciating lesser-known artists is commendable, SNL should be a little more careful in the future.
Don't put too much stock in the hype machine.
Put even less stock in the hate machine. Even if you don't care for an artist, that doesn't mean they are trash in the eyes of everyone.
Two months on, here's my conclusion: Lana Del Rey is not the next musical Jesus. False alarm, everyone.