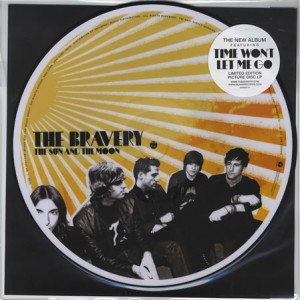 This week, the UK division of Mercury Records announced that they would no longer be releasing physical singles for their artists. These artists include Arcade Fire, U2, The Killers and Sir Elton John among others. The label recently lost money on physical single releases and has decided to commit exclusively to download. The reps went on to say that physical singles would be released for special occasions when they are guaranteed to turn a profit.
So we have finally reached the point in the music industry where something becomes accessible exclusively through download. Mind you, no one buys singles like the old days, but it's nice to know they're always there. I have a couple picture disc singles of The Killers hanging up in my room, but other than that, I don't buy them.
The problem is only going to grow. What happens when labels drop the physical release of LPs and then eventually CDs? I do collect actual records and it would be horrible if they fell by the way of singles.
I love having a physical copy of an album. There's so much more to it than just the shiny disc. Actually, the shiny disc is even special with its artwork. When I open an album for the first time I look at everything: disc artwork, cover art, lyrics, producers…everything. MGMT's "Congratulations" had a scratch off cover! That's awesome!
I will forever stand by a physical copy over a download. This is not because I'm some pretentious jerk that says, "Oh, well the sound quality is far more superior on the LP format than that of an electronic download…" No. My main problem is how are my favorite artists going to sign my download when I go meet them after a show? Oh wait, they can't.