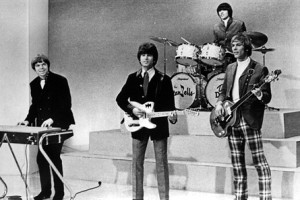 This blog post brought you by the spirit of competition after the Boston Bruins hammered the Buffalo Sabres to the tune of 6-2. While my roommate (from Buffalo) was less than pleased, I took great pleasure in each additional scoring play. When the siren finally sounded, I sat there thinking about a certain Boston tradition.
After a Boston sports team wins, the arena, stadium or ballpark will often play "Dirty Water" by The Standells. The song talks about the Charles River's dirty water and Boston being the band's home. LIES. After some research (a.k.a. topical Wikipedia browsing), I discovered that The Standells are from L.A.
In fact, the band had never been to Boston before writing "Dirty Water." The song was originally written after their producer was apparently robbed on one of the bridges that cross the river.
So, even though the song is based for the most part on misleading lyrics, I would still like to thank The Standells for writing such a crucial song in Boston sports.
Hear an incredibly lo-fi recording of "Dirty Water" below.