It seems as though March has just started, and in the 10 days we've had so far, two groundbreaking studies regarding HIV have been released. Last week, a Mississippi child born with HIV was deemed "functionally cured" after tests showed there was no replicating virus in the child's system a year after ending treatment. This week, researchers at Washington University in St. Louis found that nanoparticles containing the toxin in bee venom can kill the virus.
HIV, which causes AIDS, is part of a classification of viruses called retroviruses. Many viruses, including retroviruses, have an RNA genome instead of a DNA genome, which is used in organisms ranging from bacteria to humans. What sets retroviruses apart is their ability to make DNA copies of their RNA and insert that into the genome of their host. From here, the virus can either go latent to hide from the immune system or use the cell's processes to produce new viruses.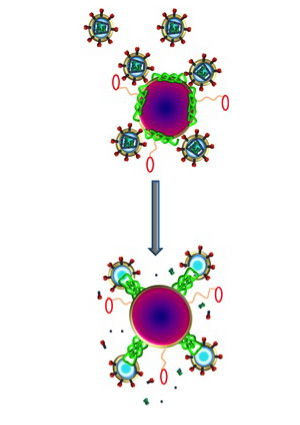 These traits, combined with its rapid mutation rate, make HIV very difficult to treat, but these two developments have shown some promise. Scientists investigating the Mississippi case speculate that the success of the child's treatment was because of the speed and intensity of the medicine. This likely prevented the virus from leaving the blood and going latent in the cells, a point at which stopping treatment would've resulted in a relapse.
In St. Louis, it was determined that bee venom's toxin, melittin, perforates the protective protein coating that surrounds viruses like HIV, so putting it into nanoparticles would prevent it from attacking body cells. It could then be used for treating existing infections as well as preventing future infections, whereas current treatments can only target replication processes in existing infections.
While there is currently no cure for HIV, these and further investigations may lead to a cure within our lifetime.