After years of tasteful, moderate Oscar fashion, this year gave us plenty to talk about – in a good way!
First of all, the high priestess of wearing couture on the red carpet and making it look easy, Gwyneth Paltrow stole the show in a gorgeous Tom Ford concoction, complete with cape. Way to go, Gwen! Tom Ford is always a wise choice and she's trendsetting as usual, since he only recently started doing women's wear again.
Just like on the runways at fashion weeks around the world, red is proving the be the perennial favorite – I personally love Natalie Portman's vintage Dior with polka dots!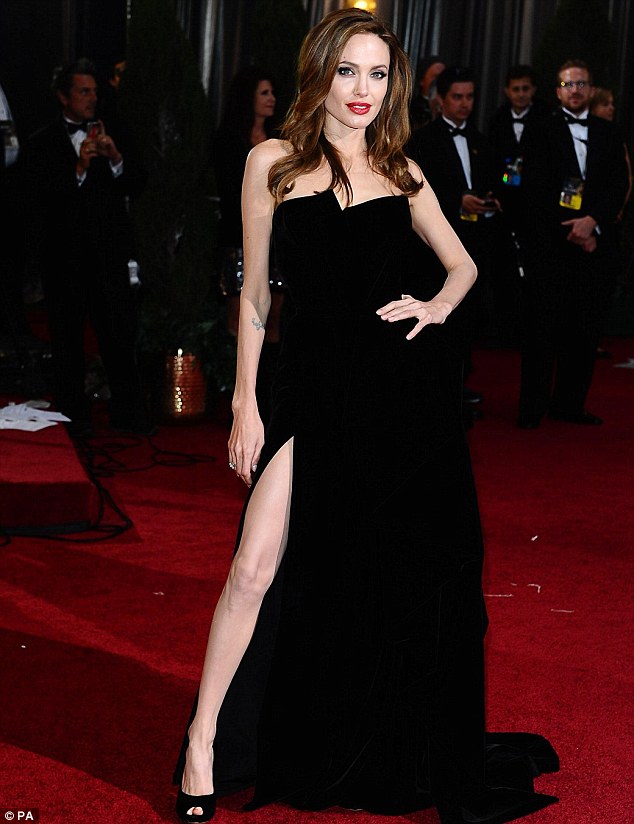 However, let's talk about the dramatic dresses of the night. Angelina Jolie's slit-up-to-there Atelier Versace in black velevet. Gorgeous dress, lovely lady but what's up with putting your right leg all the way out there?!? In fact, Angelina's pronounced pose and even more prominent slit has spawned a twitter feed with over 25k followers.
As for the whole hullabaloo surrounding J. Lo's dress with its plunging neckline, I think that people are making a mountain out of a molehill. It's J. Lo – she looks good and what's more, this shouldn't surprise anyone. Remember this Versace of yesteryear – now that was a plunging neckline.