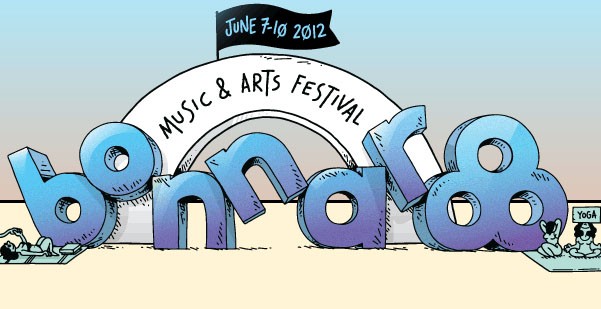 On Tuesday, Bonnaroo announced its lineup for this year's festival, which is held annually in Manchester, Tennessee. This year's fest will be held from June 7th through June 10th. Bonnaroo continues to be regarded as one of the big four major festivals in the United States next to Coachella, Lollapalooza and Austin City Limits. Here are some snippets of thought concerning the lineup.
This may be one of the most predictable lineup announcements in recent memory. There's nothing wrong with that. In fact, it's usually a good indicator that you know your market. As usual, Bonnaroo features a healthy mix of rock, folk, psychedelic and electronic acts. But I would have loved to have seen an act on the lineup that made me think, "how did they get them?!" I would have been relatively comfortable putting money on the top three headliners: Radiohead, Red Hot Chili Peppers and Phish. Radiohead is touring North America and any major festival would be foolish not to make a play. The Chili Peppers are also touring and fit the Roo persona perfectly. And Phish should seriously just be their band in residence.
Actually, the biggest surprise for me may have been the act that was not on the bill: Jack White. The rock megastar is releasing his debut solo album in April and Bonnaroo is essentially in his backyard. He currently runs his label, Third Man Records, out of Nashville. White is already booked for the Sasquatch! Music Festival in George, Washington, so it's evident that he's open to festival bookings. This could bode well for Lollapalooza, though. That lineup will be released in early April.
One of Roo's biggest merits may be the strength of its undercard. The lower tier is filled with smaller bands that deliver stellar performances. Some of these acts include Fitz & the Tantrums, The Joy Formidable, Phantogram, Grouplove, The Antlers and The War On Drugs. Having seen these bands, I can attest to the fact that the shows are phenomenal.
So if you're in the Tennessee area come June, maybe you should stop by! Tickets just went on sale.
Click here to discover the full lineup.