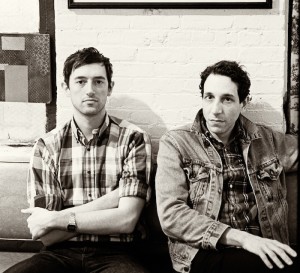 I've seen Tanlines before. The Brooklyn electro-pop duo opened for Julian Casablancas, frontman of The Strokes, during his solo tour. The show I went to was at one of my favorite venues, Paradise Rock Club in Boston. The problem is I can't really remember much about their set.
Maybe I was distracted was because someone (not me) totaled my truck that day. Maybe it was because the guy in front of me had too much to drink and couldn't handle the bass. The result of that circumstance was my tennis shoes becoming acquainted with his vomit.
Regardless of my forgetfulness, I do remember thinking that they were pretty good based solely on my topical assessment of the sound I was hearing while cleaning puke off my shoes. The show was great, by the way.
So when I heard about their album coming out last week, I knew I had to give them slightly more attention than I did on my previous attempt. I'm glad I did! Their new LP, Mixed Emotions, fails to live up to its name. This compilation will make listeners feel one emotion: happiness.
One of the standout tracks is "Green Grass." The pair creates a playful mix of flutes, synthesizers and powerful bass that is sure to get the body moving. I recommend taking a listen below. Be sure to check out the rest of the album if this seems like your cup of tea!