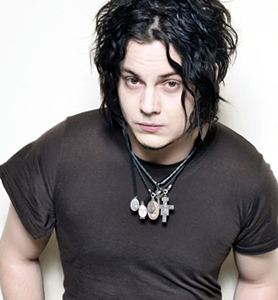 One year and three days ago, The White Stripes ceased to exist. Jack and Meg White took to their website to announce their split which cast a gloomy pall over the garage-rock world. Since that bit of depressing news, Jack White has concentrated mainly on his record label, Third Man Records.
But White is back to his music-making ways. After founding three bands (The White Stripes, The Raconteurs and The Dead Weather), White is finally striking out on his own. His debut solo album, Blunderbuss, will be released on April 24th in the United States.
The first single, "Love Interruption," may not be what most Jack White fans were expecting. While his past bands incorporated gritty electric guitars, "Love Interruption" features a simple pairing of acoustic guitar and electric piano.
Listen to "Love Interruption" below.
http://www.youtube.com/watch?v=fD12wH9En6s