It may be March, but Ithaca temperatures still require lots of layers to keep warm. For most guys, this means piling on sweatshirts and flannels underneath a North Face fleece and strapping on their Timberlands before heading out to class in in sweatpants.
Layering is practical for chilly early spring weather, but that doesn't mean that it has to be boring. Substituting sweats with strategic pieces that you already own can update your wardrobe for spring and make you the best dressed guy on campus. Instead of reaching for sweatpants and a t-shirt, pull on a pair of dark jeans or cords. Good, basic pieces like this are the foundation for your day's outfit and are probably already a part of your wardrobe.
Next, a simple and solid color t-shirt or v-neck goes basic to stylish when paired with a button down or cardigan. If a cardigan is too adventurous for your tastes, you can keep your flannel – but try pairing it with a blazer in a coordinating neutral (for example, a blue, yellow and green flannel would pop with a navy blazer.) No blazer? No problem – Salvo or Trader K's always has an abundance in different styles and sizes for every collegiate's need, at student friendly prices.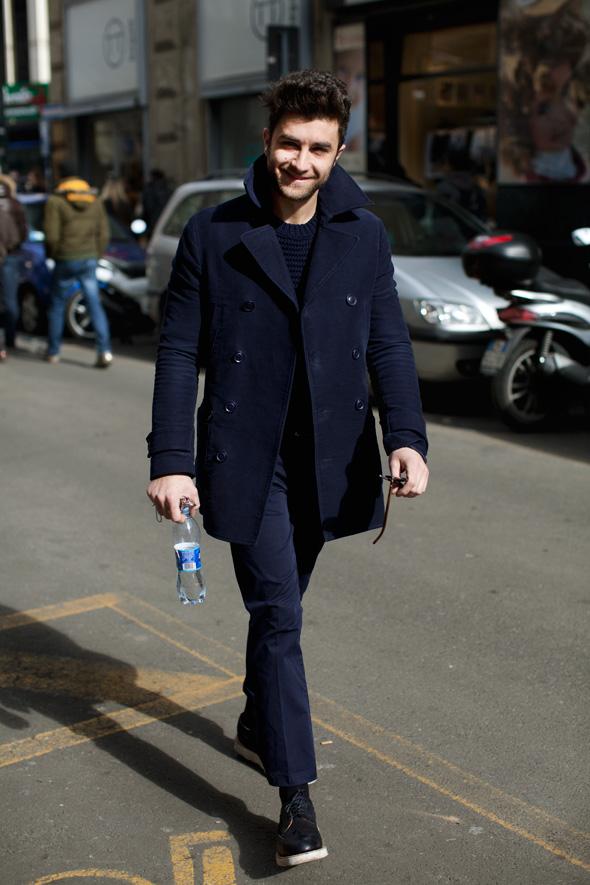 Try ditching the fleece for a classic pea coat or military style jacket. Finish off the look with a pair of suede desert walkers – they're just as waterproof as Tims, but much more stylish. Finally, have fun – dressing up for class doesn't have to be a chore. Be creative, take chances and try to use the things that have been hiding in the back of your closet all year. With these suggestions, you'll be stylishly layering new outfits for spring in no time.