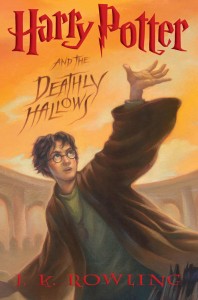 Two gigantic movie franchises based on popular novels will be released in the coming year. "Twilight" and "Harry Potter" will both close their sagas on their respective final books "Breaking Dawn" and "The Deathly Hallows." But the question of capital gain versus artistic vision always comes to the forefront of every discussion about why producers decided to make the split for both movies.
When the announcement was made that "Harry Potter and the Deathly Hallows" would be made into two separate films, my immediate response was a relatively happy one. Not only would I be able to postpone saying goodbye to The Boy Who Lived for another year, but I'd have so much more to look forward . But as much as I didn't want to put the series to rest — after practically growing up with the books — I eventually came to the conclusion that it would have been best for the integrity of the HP series if it stayed true to the way cinema has normally handled long novels: one really long movie. If "Lord of the Rings" did it, so can you, David Yates.
But my reaction to "Breaking Dawn's" expansion was much more of a laugh. I gave up on the quality of the "Twilight" films about 10 minutes into the first one, though I realized its potential as cult film callback fodder, a la "Rocky Horror Picture Show." For instance, whenever Jacob showed up on screen while I watched the first film, I coughed the word "dog" under my breath. The padre of teenage girls sitting in front of me gave me evil glances after the movie was over. I welcomed the awkward altercation.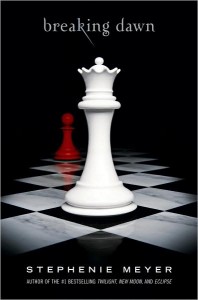 But what is the reason behind these mega-millions movie series dragging out their welcome for so long? Those poor HP actors haven't seen the light of day since starting the enormous Harry Potter project, save for a few roles in side movies (like Rupert Grint's rather great performance in "Driving Lessons" alongside HP co-star Julie Walters). Unfortunately, the real answer will have to wait until after both movies come out. Because if the directors and producers are gunning for meticulous accuracy, they've failed — I'm already seeing discrepancies and inaccuracies in the HP 7 trailers.
And don't even get me started about how in the world they plan to pull off the vampire pregnancy/sex/killing scenes in "Breaking Dawn." Something's gotta give.