Today, I'm paying homage to one of my favorite style bloggers, Jessica Quirk, who writes, What I Wore, which sounds exactly like its name. She takes a picture everyday of what she's worn, then posts it on her tumblr (remember my former post about my tumbling addiction?!?) – in short, it's an inspiration to dress well every day. Anyways, I decided that I would do a What I Wore post of my own for the Ithacan, Halloween style. My Halloween costume this year was Holly Golightly, the Audrey Hepburn character from one of my favorite movies, Breakfast at Tiffany's.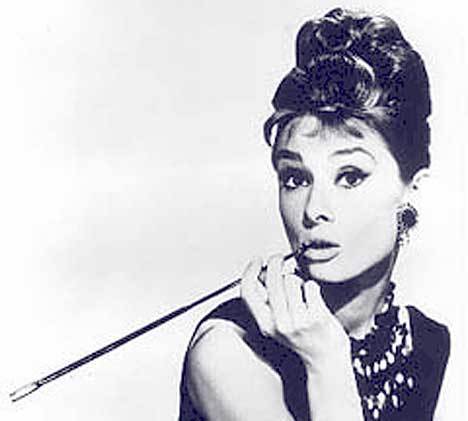 It ascribed to the three C's that I detailed in my last post: cute, covered and classy! Also, added bonus: it was extremely easy to put together – little black dress, large costume jewelry, black tights (to brave the Ithaca cold, of course) and kitten heels were all things that I already had in my closet. Add some winged liner, big hair, black gloves, and the quintessential cigarette holder and TA-DA! What do you think?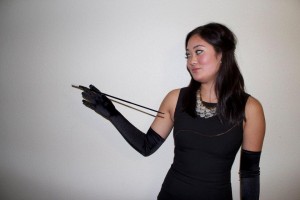 Classy, cute AND covered…and easy as pie! What did you dress up as this Halloween weekend?