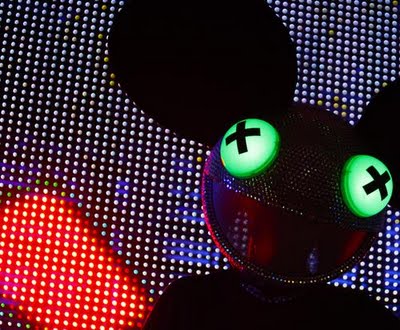 Am I the only one that wonders how the electro scene became so relevant in such a short period of time? It seems like it came out of nowhere. We had bands like The Killers, Bloc Party and LCD Soundsystem that relied on synthetic elements, but when did Skrillex get a million and a half Facebook "likes?"
I've never been a crazy, fist-pumping electro fan. I think it's mainly because I need lyrics that I can sing horribly out of tune to. Many of the club-ready electro cuts don't have lyrics (or it's the same lyric put on repeat) so I am left confused as to just what I'm doing besides jumping around like some deranged monkey. That's not really fun for me.
But for a lot of people, it is. And more power to them. Their stamina is incredible and that's probably why they can wear bikinis and take their shirts off at shows without getting mortified looks of terror and impending doom.
Four years ago, people I know at the University of Rhode Island wouldn't be begging for tickets to Tiesto's sold out show at the Ryan Center. Four years ago, Deadmau5 wouldn't have had a shot at headlining four consecutive nights at Boston's House of Blues. And he also would not have been headlining Lollapalooza like he did this year. We also have seen a strong push for more electronic music festivals. These festivals include Ultra, Electric Daisy Carnival (which expanded from Los Angeles and Denver to include Las Vegas), Electric Zoo and Camp Bisco. And they're all selling out.
Everyone and their grandmother is getting down to some synthesized beats these days. Clubs in Providence and Boston now host "Throwed," an "indie/electro dance party." But how indie can it really be when people who surround themselves with Rihanna and Ke$ha show up to these things? Electro has gone mainstream. Armed with a laptop, the beat creators have taken their acts out of the basement and onto the main stage while showing us just how rapidly a scene can change.