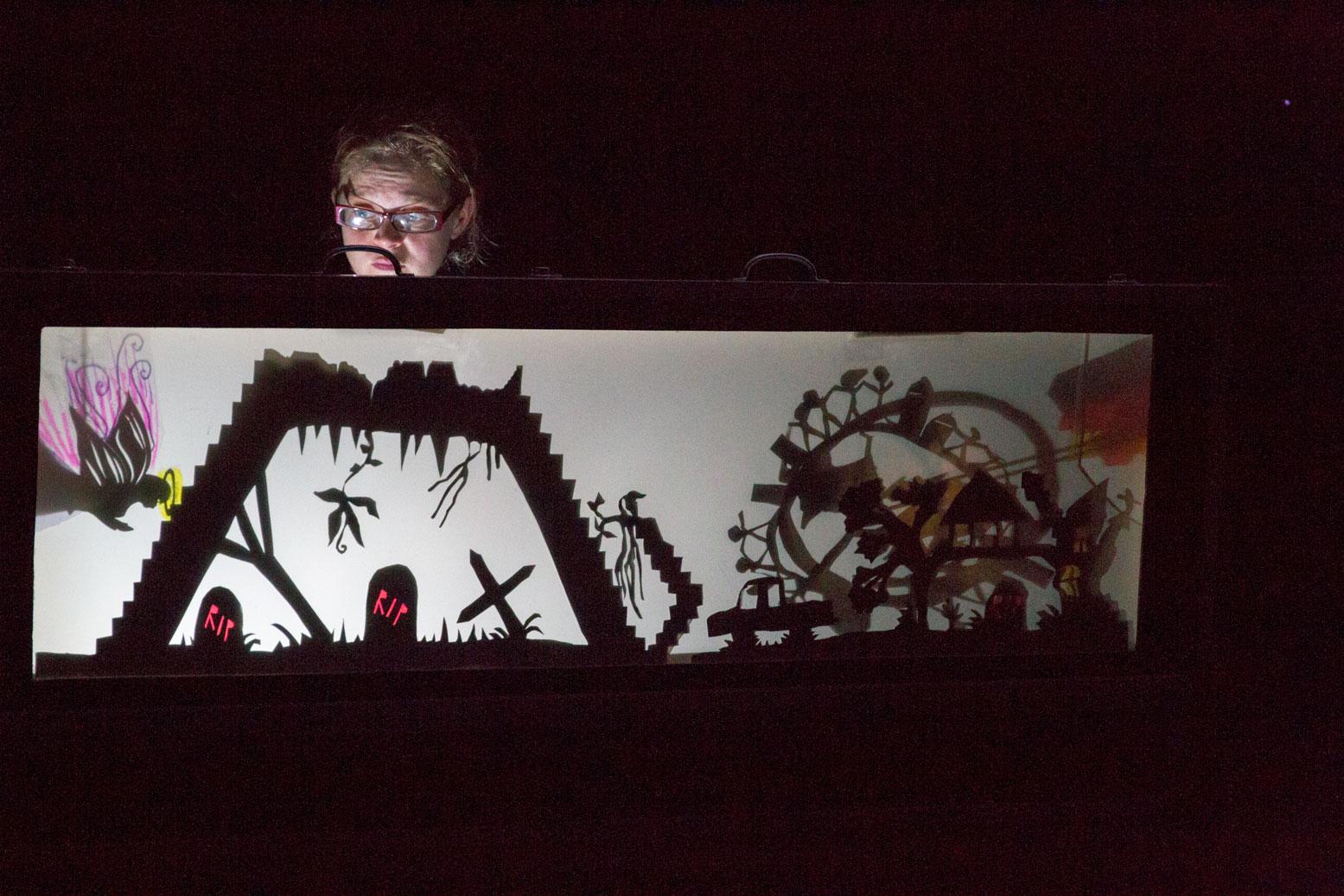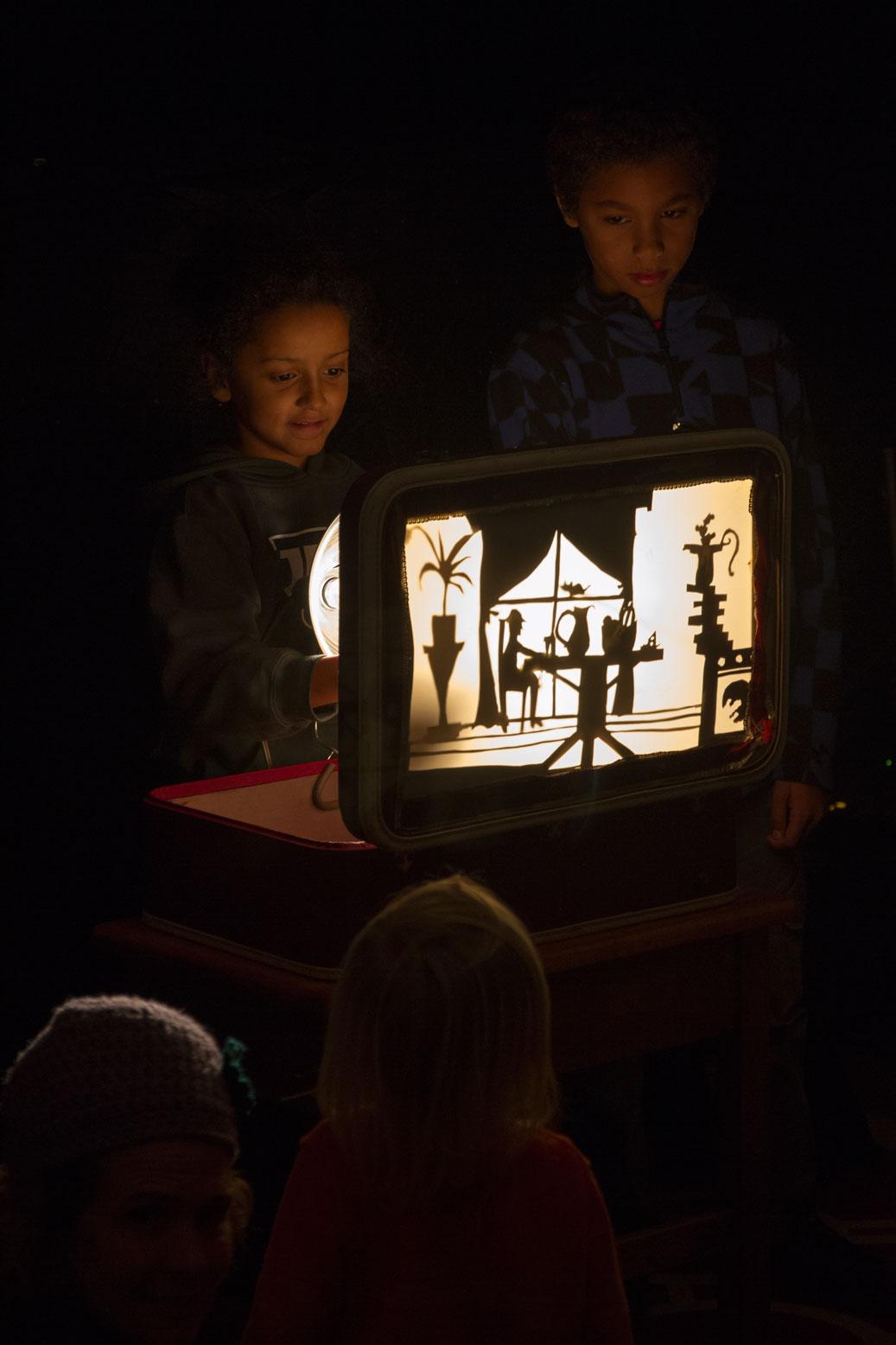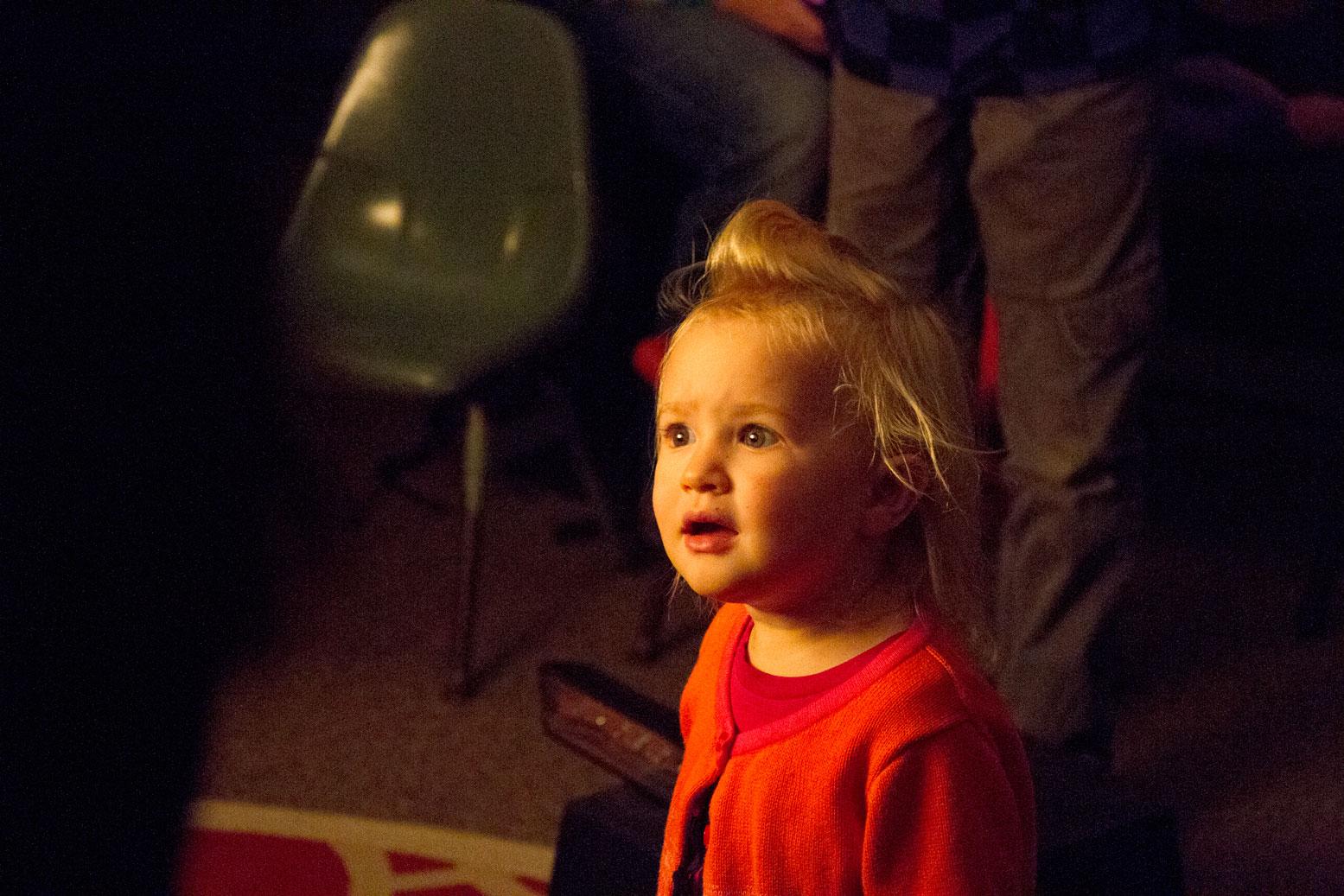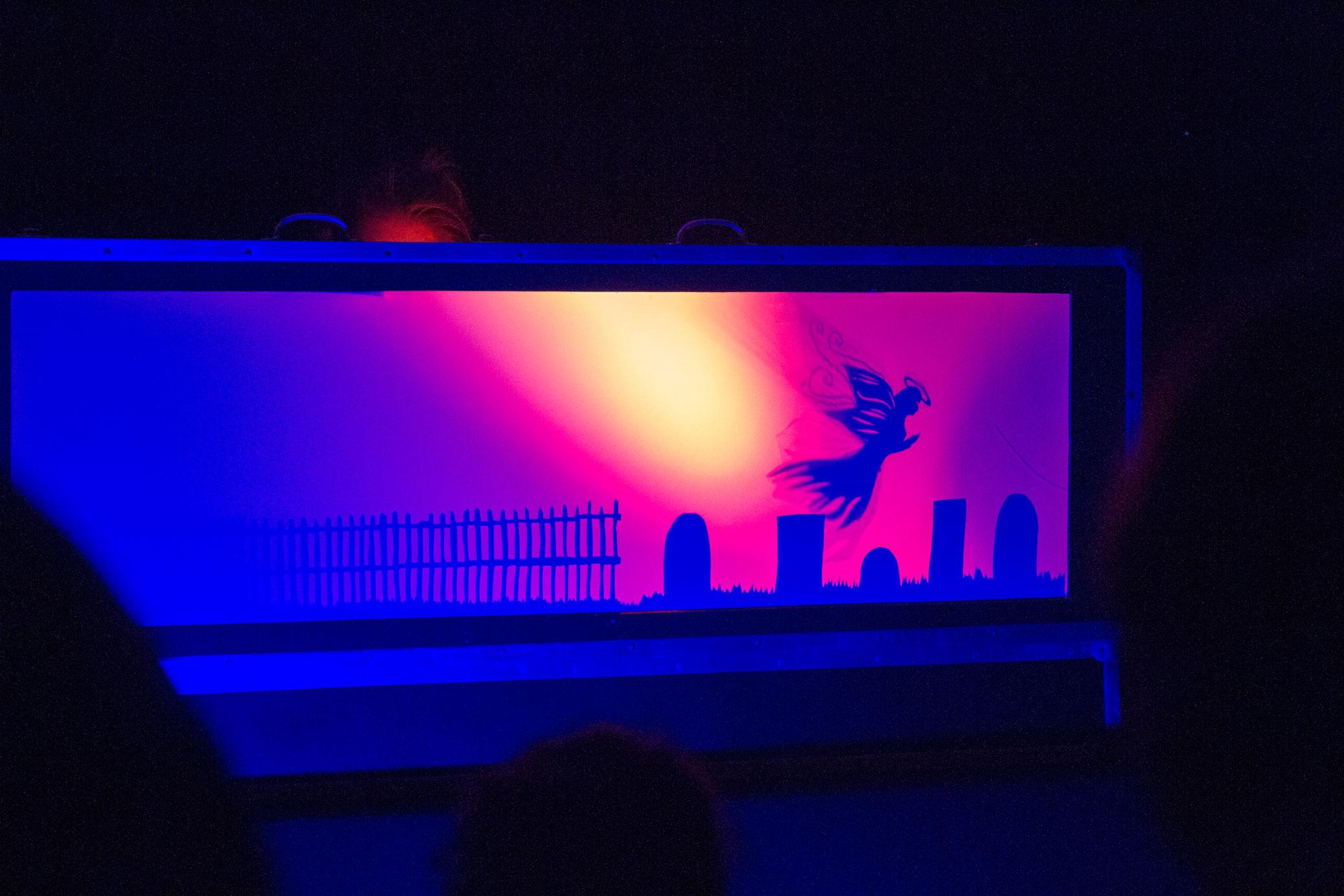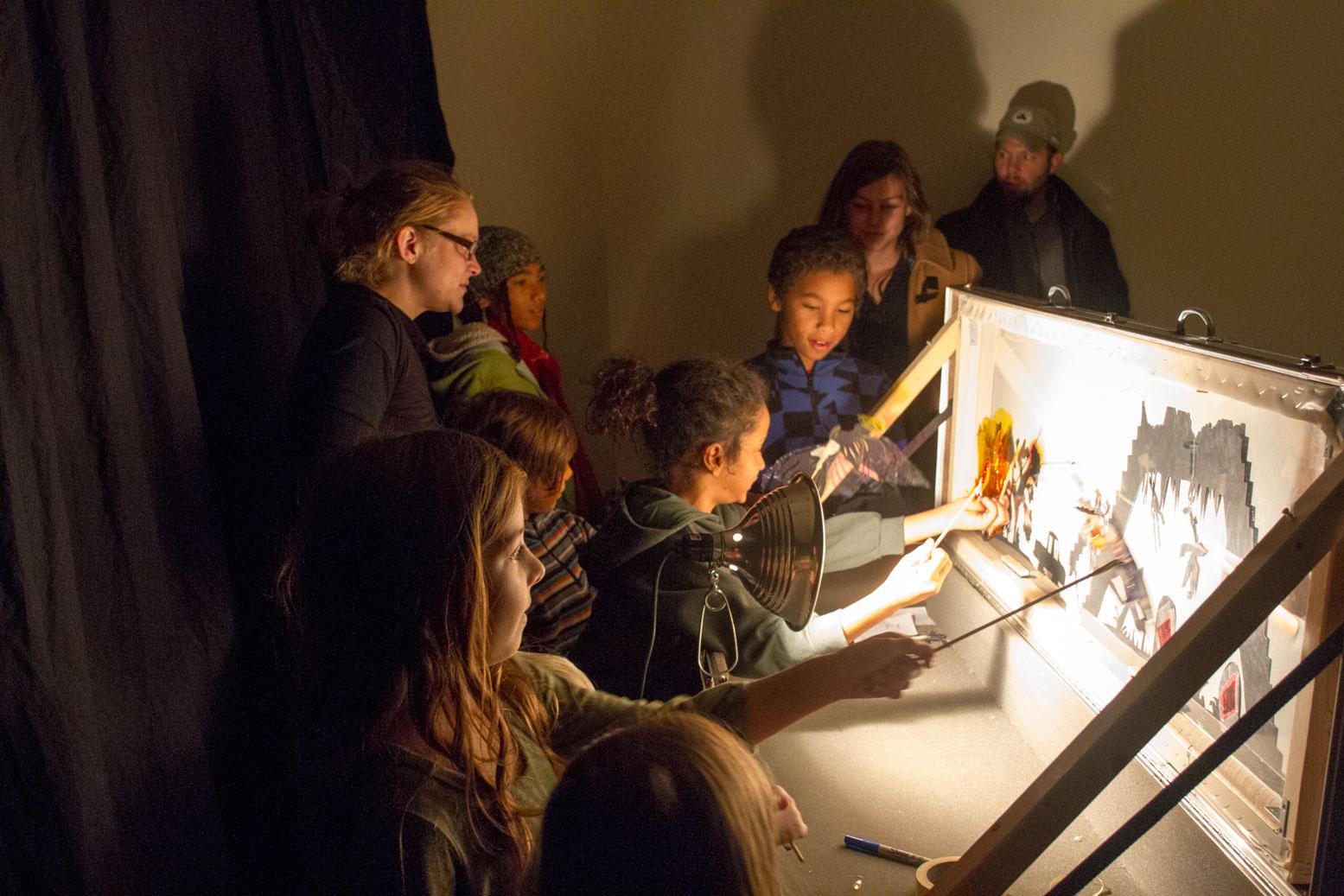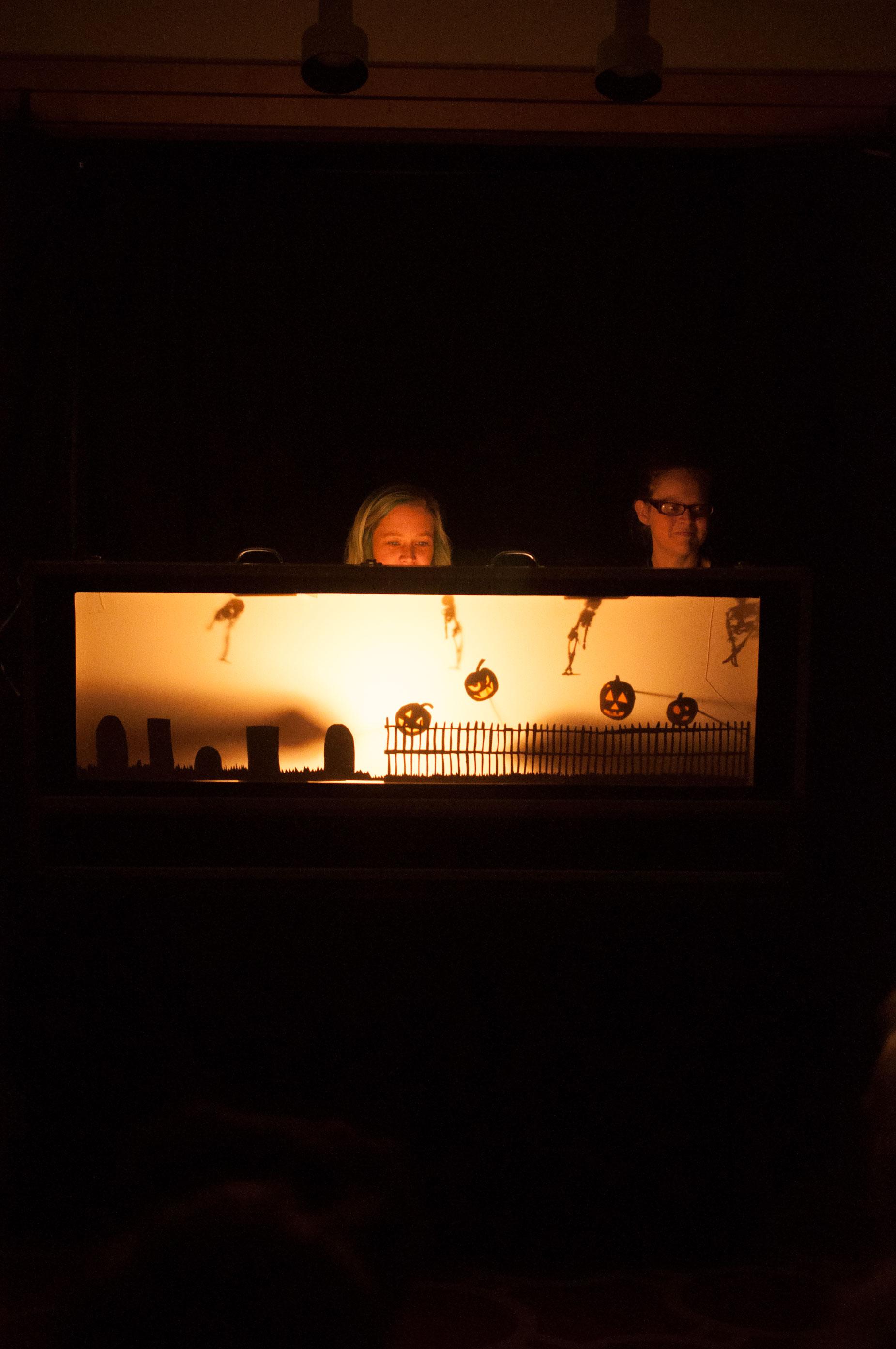 "A Haunted Shadow Show" will use shadow puppetry and live music to tell scary but funny stories. The show had five performances Oct. 23–24 and will have several more for Halloween weekend. Geared toward audiences of all ages, the show is kid-friendly, but eerie and psychedelic. Fernando Ferraz/The Ithacan
Using brightly colored lights and silhouettes, Acting Out New York and Miss Angie's Music will present a shadow puppet show for Halloween weekend called "A Haunted Shadow Show." The show is intended to be entertaining for childen and adults alike and incorporates live music along with elaborate shadow figures to tell a story.
The show is hosted by Angie Beeler and Emily Hoyt, who are vocalists and musicians working in the Ithaca area that combined their talents with the ancient art of shadow puppetry to tell a playful but eerie story. There are some interactive segments of the storyline, where participants can act out the roles as they are narrated.
"A Haunted Shadow Show" will take place at 3:30 and 6:30 p.m. Oct. 29 and at 12:30 and 2:30 p.m. Oct. 31 at the Acting Out New York center in Center Ithaca on The Commons. Tickets are $10 and available at mumotion.com.