While working in Washington, D.C., in nightclubs and restaurants, Robert Egger realized businesses threw away food that could go to the needy.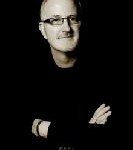 The advocate, who started his career in non-profits in the 1980s after he volunteered for a church group that provided food for the needy, has created nonprofit groups such as DC Central Kitchen and the Campus Kitchens Project. He will speak at 7:30 today in Textor 103 about the struggle between doing good for the community and making money.
Staff Writer Hayleigh Gowans spoke to Egger about his community-focused work and passion to fund nonprofit groups.
Hayleigh Gowans: How did managing restaurants and nightclubs help you realize you wanted to work with nonprofit organizations?
Robert Egger: I didn't set out to work for nonprofit groups. I just volunteered one night and realized that the group I was helping was buying food and the restaurant and nightclub I worked in threw away most of their food. So I just came back with a little bigger plan saying, "Hey, here's a way you can feed food for less money, but you can also shorten the line by the way you serve it along with job training."
HG: What are the main goals of the Campus Kitchens Project?
RE: There's 60,000 school cafeterias in America, and a majority of their cafeterias are closed all afternoon, all night, all weekend. I want to take the nonprofit to the school. The idea is that these [kitchens] are amazing resources, and they could be a tremendous place, not just to do service, but the cafeteria can be a place that can provide meals to go for working moms and Meals on Wheels. This has the potential to start things like cooking clubs, kitchen classes, fundraisers. I'm the king of what's already there. I love exploring resources that exist in every community and how you can use them each differently. These school cafeterias are perfect.
HG: What services does the DC Central Kitchen provide?
RE: The DC Central Kitchen recovers food from different restaurants, hotels, universities, hospitals and farmers. We do 5,000 meals a day, 365 days a year. We have street outreach that takes people off the streets and gives them housing or treatment. We have job training that takes people who need jobs and puts them into training in culinary positions. About 90 people a year graduate from this training and go on to earn about two million dollars all together in salaries.
HG: What advice you would give someone who wants to start a nonprofit organization?
RE: The advice I would give somebody is to just try your best to see if there's already something out there that you can add on to. The thing is the future of nonprofit isn't going to be serving; it's going to be empowering. And the future of nonprofit is to be really engaged with the community. We can't operate independently anymore. Our future is tied to both government and the business communities.
HG: What are you hoping to accomplish by coming to speak to students?
RE: On graduation day, they have to decided whether they want to be a .com or .org. What I want to say, with all my heart, is that you can do both. This is your generation's new destiny —  to explore this new hybrid — and I want to help.