Ithaca College will present Emmy-nominated alumna CCH Pounder with an honorary degree Saturday in coordination with Fall Splash.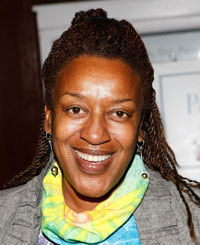 The college will award Pounder with a honorary doctorate of fine arts degree. Pounder earned a theatre arts degree from the college in 1975. She returned to campus to deliver the commencement address in May 2010.
 Pounder will receive the award during Saturday's dedication of the Athletics and Events Center — the main event of the Fall Splash Alumni Weekend. The ceremony will begin at 6:30 p.m. and will include a reception, dinner and concert by pop/rock band Orleans.
 Dave Maley, associate director of media relations, said the honor is a reflection of Pounder's achievements since graduation. An honorary degree is a degree that is awarded to recognize an individual's contributions in a particular field, he said.
 "It's a recognition of, essentially, a lifetime achievement," he said.
 Pounder is most well-known for her role as Mo'at in James Cameron's "Avatar" and her nine-year stint as Carolyn Maddox in "Law & Order: Special Victims Unit." As an activist, Pounder is the cofounder of Artists for a New South Africa and a board member of the African Millennium Foundation, a non-profit and non-governmental organization that seeks to enhance the social and economic lives of Africans.