The Park Center For Independent Media has chosen  journalist Robert Scheer and "City Limits," an investigative reporting magazine, to receive the third annual Izzy Award for independent journalism.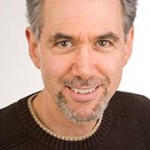 Jeff Cohen, director of PCIM, said the center grants awards to independent journalists and publications that ask questions dropped by mainstream media outlets.
The Izzy Award is one of the few awards that solely recognizes independent journalism.
The award honors the late Isidor "Izzy" Feinstein Stone, a renowned investigative journalist who investigated government in his own "I. F. Stone Weekly."
Scheer is an independent journalist who helped found the news site Truthdig and published a book titled "The Great American Stickup: How Reagan Republicans and Clinton Democrats Enriched Wall Street While Mugging Main Street" in September.
Cohen made the selection along with two judges: Robert McChesney, professor of communication at the University of Illinois, and Linda Jue, director of the G.W. Williams Center for Independent Journalism in San Francisco.
He said the judges selected Scheer because of his book — which makes the financial crisis comprehensible — and for his weekly column on Truthdig. He said Scheer goes beyond the "opinion ranting" of other columns.
"He does heavy reporting in each column," Cohen said. "He's almost in a league of his own."
The other recipient, City Limits, is a nonprofit magazine based in New York City that publishes investigative reports six times per year.
Cohen said PCIM chose to recognize City Limits for its in-depth reporting, which focuses on issues faced by minorities, immigrants and the poor. He said the quality of reporting from freelancers guided by an editorial staff of only two people took the judges by storm.
Jarrett Murphy, editor in chief of City Limits, said the award makes the time and financial sacrifices of the staff worth the effort.
"It's a tough time to be a journalist and try to do it as a non-profit and to do investigative stuff independently," Murphy said. "It's really, really nice when someone reaches out and kind of recognizes what [we're doing]."
Scheer and Murphy will speak at an award ceremony at 7 p.m. April 11 in Emerson Suites.
Maura Stevens, associate director of PCIM, said the selection this year highlights the difficult work of small publications.
"I hadn't known about them until they were nominated, and their reporting blows me away," she said. "I'm proud that the Park Center for Independent Media recognizes the work of less-well-known journalists."