If the proposed 2012 budget for the City of Ithaca, one of the most restrictive in decades, is passed, residents will see an increase in property taxes and a decrease in some city services.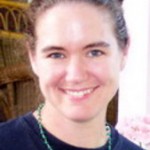 The $61,531,953 budget includes a 3-percent decrease in spending across all city departments and local property tax increases that approach the state's maximum levels.
The budget contains a 24-percent increase in sewer and water rates. There are no layoffs in the budget, but there are 14.5 unfunded positions,  which are positions set up in the employee roster even if there is no money in the budget for them. These include  three firefighters, a deputy fire chief and two police officers.
About 14 percent of the annual operating budget is paid debt service, or payments the city is making on its debt.
Alderperson Jennifer Dotson, chair of the Common Council's Planning and Economic Development Committee, said the city has a large mortgage to pay.
"It's got a lot of trimming around the edges, and there's a lot less wiggle room," she said.
Dotson said the community will see a decrease in the degree of services such as garbage collection, building department inspections and police presence as a result of the budget cuts.
The 2012 budget, compared with the $59,898,044 budget of 2011, contains a 4.02 percent property tax increase. In 2011, the city imposed a 3.37 percent property tax increase. This year's budget's increase is slightly below the 4.17-percent property tax cap — the maximum tax hike municipalities can impose in New York state.
City Controller Steven Thayer said the city's budget is a continuing problem — not just a one-year issue. He said the new city administration, which will assume office in January, will face difficult budgets ahead.
Alderperson Svante Myrick, the Democratic candidate for mayor, said Mayor Carolyn Peterson's actions regarding the budget were the "right approach."
"She's come up with a balanced budget in difficult times," Myrick said.
If elected mayor, he said he will work to reduce personnel costs while avoiding layoffs.
Janis Kelly, chair of the City of Ithaca's Republican Committee and Republican candidate for mayor, said she does not agree with the no-layoff approach.
"Of the core functions of city government, safety and public infrastructure are at the top of my list," Kelly said. "Maintaining the number of people on the city payroll is not on my list."
Dotson said she doesn't expect the budget to get better in 2013 and 2014, if anything, more significant cuts will need to be made.