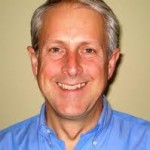 In an effort to improve alumni relations, the Ithaca College Office of Institutional Advancement has sent out a survey to alumni to get their opinions on the college in the hopes that more alumni will donate.
The survey, titled Alumni Pulse, was made up of about 50 questions and sent out Sept. 19 to 25,000 alumni through email. From those, 2,000 responded. Institutional advancement will have the results by the end of November.
The survey includes questions about student experience, alumni experience, how alumni would like to participate, inclination to donate and their preferred form of communication with the college.
Lori Staba, executive director of institutional advancement administration, said it is common practice for institutions to survey their alumni on a regular basis to gauge opinions about the college's performance. Staba said the last alumni survey was in 2008.
"What we're hoping to gain is an understanding of where we're at in the perceptions of our alumni right now," Staba said.
As of June 1, 2012, there were more than 55,000 alumni of the college on record. Staba said this number was recorded in the beginning of the year to evaluate the institutional advancement administration's progress toward reaching fundraising goals. By 2013, the college is aiming to have 10.5 percent of alumni make a donation.
The college is working with Eduventures, a Boston-based research and consulting group that specializes in higher education, for the first time. The group will help the college interpret the results of the survey and develop strategies to improve alumni relations based on responses. These strategies include creating events alumni would attend and creating programs alumni think would benefit the college.
"It's easy to look inside your four walls and try to guess what you're trying to do. This is a way to take real data and look at our own results and compare these results to others," Staba said.
Chris Biehn,  vice president of institutional advancement, had used Eduventures at his previous job and said he had a positive experience.
"Eduventures is well-known in the field as a firm that does good qualitative and quantitative research at a fair cost to help institutions of higher learning better understand the alumni landscape," Biehn said.
Mike Kaplan, '85, who is a member of the alumni board, said alumni relations are an important factor within an institution to provide opportunities to students.
"It's a different environment, and I think we need to get a better understanding of how we can serve our alumni," Kaplan said.