Newly released details of Ithaca College's 2012-13 budget, which totals $225 million, reveal how much money is being allotted for the IC 20/20 plan, the college's strategic vision for the next 10 years.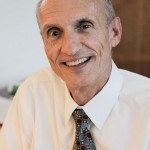 The college has set aside $4.5 million to the IC 20/20 plan for the 2012-13 academic year. Of that total, $1.3 million has been budgeted for five new faculty positions and for staff positions dedicated to different IC 20/20 initiatives, including the Center for Faculty Excellence and capital campaign fundraising.
President Tom Rochon said IC 20/20 and other budgeted initiatives are crucial to the college's educational mission.
"We have attempted to moderate the rate of increase as much as we can," he said. "On the other side of that coin, we are making sure that we have the resources to do the things that maintain Ithaca College as a high-quality education."
Student enrollment and employee retirement are other key factors in the new budget. With enrollment expected to fall over the next few years and as employees near retirement age, the college is preparing to face more costs and experience less revenue, Carl Sgrecci, vice president for finance and administration, said.
Sgrecci said the college collects 96 percent of its revenue from tuition and student spending on campus. About 56 percent of the college's costs go toward employee compensation, he said.
He said maintaining a stable rate of enrollment at about 5,900 undergraduates for the long-term is important for covering expenses. There are 6,276 undergraduates as of Fall 2011. Though tuition will increase by 4.88 percent, $88.9 million was allocated for financial aid compared to last year's $84 million.
"We are trying to be sensitive," he said. "We're in a difficult economy. We are realizing families have difficulties, so we are trying to do everything we can to make Ithaca College affordable."
Sgrecci said he expects the college may have difficulty maintaining a desired enrollment. Already, the college expects to see a total decrease of 275 students after the overenrolled class of 2013 graduates next May. Sgrecci said there will be fewer students applying to college over the next few years because of the lower number of college-aged people in the U.S.
Hiring new faculty and staff could be a significant expense in the future because a large number of the college's 1,600 employees are nearing the age of retirement, Sgrecci said.
"A lot of people typically assume that when a person who has been here a long time retires, we've got to be able to hire someone to replace them for cheaper when it comes to money," he said. "That doesn't always hold true. Sometimes we've got to actually pay more, occasionally, than what we might have been paying the incumbent."
Mark Coldren, associate vice president of human resources, said it is difficult to predict how many employees will retire because of many factors, including the college's requirements for retirement.
"It is so hard to figure what that number will be," Coldren said. "It's a personal decision, and many people don't decide to think about their retirement with their employer until they've thought it through personally."
To be eligible to receive the
college's retirement benefits, employees must have either worked 20 years for the college and be 55 years old or have worked 10 years and be 60 years old, according to the college's website. There are currently 244 full-time employees eligible for retirement.
John Fracchia, 47, associate director of Career Services, said though some people choose to retire in their sixties, he does not want to follow that track.
"Personally, I don't know if I'll ever retire," Fracchia said. "Maybe from here, but I see myself having an active lifestyle until I draw my last breath."
The budget increases the college's annual contribution to employee accounts at TIAA-CREF, a company that manages some of the college employee retirement funds, from 8.75 percent to 9 percent of the given employee's salary.
The budget also includes a 3 percent increase to the employee salary increment pool — 2.5 percent for general merit and 0.5 percent for "particularly meritorious performance," according to a letter sent to the
college's employees.
Fracchia said it was a good decision to add to the increment pool because the economy has not fully recovered, and Ithaca is a more expensive place to live than other parts of the state.
"When you boil it down at the end of the day, positive cash flow is helpful," he said.
Sgrecci said the college hopes to restore its endowment to its peak level, which was $237.7 million before the economic downturn of 2008. An increase would be acquired through external gifts, reinvestment of excess funds or investment in the financial markets.
The endowment helps fund  different college operations, including scholarships. The number currently stands at $200 million, after falling to $150.8 million in February 2009.