After a recent leap in applications, the Ithaca College Office of Admissions will pick the class of 2015 from the largest selection pool of students in three years.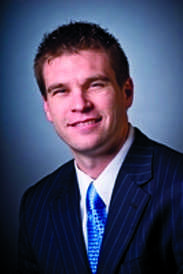 The college received 13,424 applications for the 2011-12 school year ­—­­ almost 300 more than last year and 700 more than in 2009-10.
The last time admissions reached similar highs was in 2008, when applications totaled 13,546. In 2009-10, application numbers saw a drop of more than 800 to 12,752.
Eric Maguire, vice president of enrollment and communication, said the college's acceptance limit for 2011-12 is set around 9,000 students, equating to 67 percent of the applicant pool.
Maguire said 8,500 students have been admitted so far, and the college has set next year's enrollment goal at 1,650 new students — the same as last year's goal. So far, 297 students have submitted paid deposits, 202 of which were from early decision applicants.
"We are still very confident in our ability to hit those numbers next year," he said.
Maguire said the college took a new recruiting measure by hiring two regional admissions counselors in Boston and New York City.
Maguire said scholarship programs on campus have seen a boost in applications. This year, the college received 359 applications for the Martin Luther King, Jr. Scholar Program, a scholarship for minority students. After the amount for the award increased from $18,000 to $25,000 last year, 217 applications were submitted.
Malinda Smith, director of the program, declined to comment.
Matthew J. Fee, director of the Park Scholar Program, a scholarship covering the full cost of a communication student's education, said his program sent a new electronic newsletter targeting high school freshmen, sophomores and juniors.
"Previously, we only sent information to high school seniors during the fall of their senior year," he said. "These tools have really helped to spread the word about the Park Scholar program and start recruiting students much earlier in their academic careers."
Maguire said out of 493 applicants for this year's Park Scholarship, 15 will be accepted into the program, and funding for the Park Scholar Program as well as the number of awards available has not changed.
President Tom Rochon said he was pleased by the amount of strength and diversity in this year's application pool, which he attributes to the college's reputation for student welfare.
"I anticipate continuation of recent trends resulting from our focus on educational excellence through IC20/20 and our increased commitment to telling the IC story to external audiences," Rochon said.