Students and professors are adjusting this semester to a new way of keeping track of classes online. Sakai, Ithaca College's new collaboration and learning program, is set to completely replace Blackboard next fall and has been rolled out to classes this semester.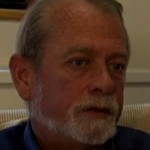 The program manages and organizes coursework, provides interaction between students and professors and has blogging and messaging features for quick communication between classmates.
To smooth the transitional period between the two programs, both Blackboard and Sakai are being offered for students and professors this year, Michael Taves, executive director of Information Technology Services, said.
Currently, there are more than 500 course sections active on Sakai, and sections on Blackboard have dropped from more than 1,000 to around 500, Taves said.
"I've gotten a lot of anecdotal feedback and it's been 100 percent positive," Taves said.
However, some professors have been reluctant to make the switch.
William Kolberg, associate professor in the Department of Environmental Studies and Sciences, said it takes time to get used to a new program.
"I don't want to just walk away from something — unless somebody tells me I have to."
The college will pay about $50,000 less annually for Sakai, while Blackboard had a six-digit price tag.
More than 150 faculty members have gone through training for the program by ITS, Taves said.
Susan Swensen, professor of biology, said she uses Sakai for three of her classes in the School of Humanities and Sciences.
"One of the things I really like about Sakai is your ability to email and notify the students when you post something," she said.
Though some professors are sticking to what they know, Taves said he is confident the program's marketing will help more people make the switch.
"There are definitely a lot of people who have experience with it now and are making the move," he said.
While Sakai is in many ways different than Blackboard, the process for setting up courses on HomerConnect remains the same for faculty.
Junior Matthew Abrahamson said he thinks highly of Sakai.
"It seems to be a little more easy to navigate," he said.
Sophomore Valerie Ridgway said it can be difficult to manage so many systems to stay on top of coursework.
"The problem I find with having Sakai, Blackboard and my Webmail is that I'm constantly looking in different places in order to find what assignments are due when," she said.