Today, the Ithaca College Office of Student Engagement and Multicultural Affairs and the School of Business will hold the second annual Business and Organizational Leadership Development Conference in Emerson Suites.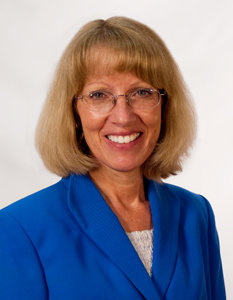 With guest speakers, workshop sessions and an etiquette lunch, Michele Lenhart, director of student leadership and involvement, said the conference would give students first-hand exposure and advice to the business world.
"I know it's very popular, and in fact some people who went last year are coming back and going again this year because they had such a great time last year," Lenhart said.
The conference, which lasts from 9 a.m. to 2 p.m., will begin with a continental breakfast followed by two block sessions focusing on leadership and business.
Jen Walsh, OSEMA Programs Coordinator, said the blocks make the conference relevant to the entire campus community.
"I consider the conference to be pretty universal and not just focused on business students," Walsh said.
Two of the student panelists, seniors Iuliana Dudi and Caitlyn Reinecker will encourage students to network and share their experiences.
"Utilize all the resources you have, and even if you think you don't have resources you do. Everyone you know is a resource," Reinecker said.
Following the blocks will be an etiquette luncheon, which will involve teaching students the etiquette of dining in a professional setting.
"I think people kind of forget about the business side of networking and making sure that your etiquette is on par with what is expected of you as a professional," Walsh said.
The first official BOLD Conference last year was sponsored by OSEMA, but this year the School of Business will act as a co-sponsor. Ayana Richardson, assistant dean of student services in the School of Business, said she hopes the involvement of the School of Business will expand the event.
"We will lend more resources to the event and because of that we'll be able to increase the number that we can offer spaces to from last year," Richardson said.
Lenart said the addition of the Business School was extremely helpful in the making this year's conference.
"We're able to get higher quality speakers as far as off-campus presenters because they have more connections in the community," Lenart said. "Whereas I might be calling up a business cold, they actually know alumni of the college or have some paper connections with people who they know will do a really good job."
Rob LaHood, director of public relations and membership services for the Tompkins County Chamber of Commerce, and BJ Bliss, owner of Corks and More, a local bar and restaurant, will be speaking at the Conference.
Business School Dean Mary Ellen Zuckerman said the conference is necessary for students, particularly those in the business school, to attend.
"We think it's a great thing for our students to be involved with, and we're expecting good levels of student participation in it," Zuckerman said.
Despite the business-oriented theme of the conference, it is open to all students. Now that all applications are in, the organizers have learned that many non-business majors that will be attending.
"I was pleasantly surprised because we didn't just open it up to business students because there'll really be things there that everyone can use," Walsh said.
Walsh also said that students who attend will benefit from lessons that they will not learn in the classroom. She said the conference gives them a chance to learn about their own leadership style and how it can be used in the workplace.
Richardson said she was confident that this year's conference be as successful as the one last year.
"You want to be able to hit it out of the park the first year and then continue the streak next year," Richardson said. "I anticipate this will be a wonderful experience for the students who are attending this year, too."