Cornell University is being sued for copyright infringement by several authors and authors' groups who are alleging that the university's partnered library digitization project is illegal.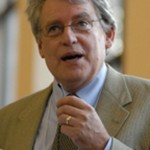 Cornell, along with four other universities, is part of HathiTrust, a partnership of libraries and research institutions that digitize libraries. HathiTrust recently created the Orphan Works Project, which will allow authorized users at partner institutions to access orphan works,  which are copyrighted materials whose copyright holders cannot be located.
The Authors Guild, the Australian Society of Authors, the Québec Union of Writers and eight individual authors filed a copyright infringement lawsuit against the digital library website, HathiTrust, Cornell University, the University of Michigan, the University of California, the University of Wisconsin and Indiana University on Sept. 15.
HathiTrust has allegedly digitized about seven million books illegally, according to the lawsuit.
Cornell Deputy Spokesman Simeon Moss declined to comment. He said it is too soon to know what Cornell plans to do about the lawsuit.
Paul Courant, dean of libraries for the University of Michigan, said the lawsuit came as a surprise because he said the Orphan Works Project does not harm any authors.
"Since we don't know who the owner is, the owner isn't being harmed," he said. "If the owner comes forward we would, of course, be immediately responsive to his or her concerns. In time, I really hope that our work will lead to us developing a registry of authors and publishers who can be found as well as ones who can't. That would be useful to everyone."
Courant said he would like orphan works to be made more available to other universities.
"We would like orphan works to be as usable as possible, or to the benefit of our students, our faculty and scholarship more generally," he said.
He said the lawsuit is not asking for money.
The HathiTrust Orphan Works Project uses a multistep process to determine what can be considered an orphan work. If the work cannot be found commercially for sale after an extensive search, the work is placed on the HathiTrust orphan candidates website for 90 days. If the copyright holder does not emerge, the work becomes available to the students and faculty of the universities involved with HathiTrust.
Paul Aiken, executive director of the Authors Guild said this process is unfair to the authors of those works.
"There's no set of appropriate rules right now for depriving these authors of their rights," Aiken said. "We don't think this is for any set of universities to determine."
Aiken said the process of identifying orphan works particularly affects authors in foreign countries.
"This is a global database," Aiken said. "The rights are held by authors around the world. It'd be extremely difficult to come up with something that would actually work to give right to holders in, say, Vietnam notice that their works were about to be released to a quasi-public domain."
The Authors Guild filed a lawsuit against Google in 2005 for similar copyright infringement with orphan works. In October 2008, a settlement was reached between the two parties, but the issue of orphan works was not settled. At this time, the orphan works are not yet available to the universities, but will become available in the next few months pending the results of the lawsuit.
Ithaca College uses the company Ebrary. Ebrary does not digitize books, they aggregate already digitized books from publishers. The college's collection has increased from 44,000 titles to 70,000 titles in the past year. More than 4,500 libraries use Ebrary worldwide. The website pays rights to copyright holders of works featured on its websites. Ebrary does not publish any materials and does not allow for the download of materials.
Lisabeth Chabot, a librarian at the college, said as part of the licensing agreement with Ebrary, the college only allows students and faculty to use its digitized resources.
"We have an authentication system built in," said Chabot. "When you go to the database, it's going to ask you for your Netpass information".
This system helps assure that only authorized users can access copyrighted materials.
Ebrary's protection of copyrighted materials allows institutions to utilize online resources without concern of copyright infringement.
"We knew that they have contracts that they honor, so we didn't really have to worry about that," Chabot said.