Less than two months after implementing a citywide smoking ban, the City of Ithaca Common Council is planning to expand the ban on The Commons to include the entire outdoor shopping mall.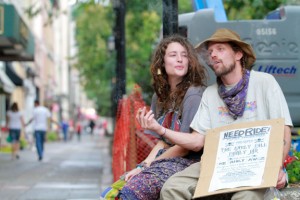 Though authorities have only handed out a small number of citations in relationship to the ban, smokers have been congregating at the three entrances to The Commons where smoking is permitted, creating problems for businesses and vendors.
The current ban not only prohibits smoking on interior portions of The Commons, but also public lands including bus stops, city parks, playgrounds and school entrances.
Alderman Daniel Cogan said businesses near the western entrance of The Commons at the corner of State and Aurora streets have reported large clusters of smokers since the ban went into effect Aug. 1.
"[Business owners] came to our September Common Council meeting … and told us how business had dropped precipitously, and they needed some kind of relief," he said. "There was such a high density of smokers that it was negatively impacting businesses where people would not want to come down to The Commons because they would have to walk through a big cloud of smoke."
After going to the Planning and Economic Development Committee, the proposed extension will go before Common Council for a vote Oct. 6. Cogan said the Common Council would have to review the plan with the Department of Public Works before setting an exact implementation date.
"Our intention all along was not to concentrate smokers in any one particular area," Cogan said. "We didn't know what would happen, and now that we know there is this congregation we have decided to address it."
Thomas Harrington, general manager of Viva Cantina on the corner of State and Aurora streets, said he has noticed the clustering of smokers and supports a Commons-wide ban. Smoking is still allowed on Viva's side of the road, and Harrington said he sees the effect of smokers in his area.
"The way it has worked out is unfair to merchants who are located where the smokers are clustering," he said. "It seems the simple answer is to have a Commons-wide ban."
Nico Steenhuis, a manager of Evolution 102, said she has noticed the clustering of smokers.
"Smell-wise it has been a problem, especially when we keep our doors open," she said. "Luckily though, it has yet to be a problem affecting our business operations."
Alderwoman Ellen McCollister, the sole vote of opposition to the original ban passed by the council, could not be reached for comment.
Cogan said the council's intentions were not to intimidate people from coming to The Commons, but instead to make their outdoor shopping area a healthy environment for all visitors.
"If people want to hang out down there and smoke, they may have to find another place to go and do that," he said. "We are not banning hanging out; we are just banning smoking while you do it."