The decision to shift the final exam schedule for Fall 2011 to accommodate Christmas plans of students, faculty and staff sparked debate Tuesday at the Ithaca College Faculty Council meeting.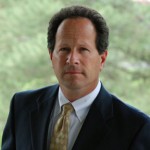 In a letter submitted to the Faculty Council, Peter Rothbart, a council member and professor of music theory, history and composition, said the final exam schedule favors one religious group over others and gives observant Jews less time to study for exams.
In the original fall academic calendar, final exams fell on the week of Dec. 19, making the last day of final exams, a Friday, the day before Christmas Eve. The new calendar, which was approved in a 13-to-nine vote Tuesday, will shift exams back a day to be held from Sunday, Dec. 18 through Thursday, Dec. 22.
Gregory Woodward, interim provost and vice president of academic affairs, said the council decided to amend the original schedule after receiving complaints from the families of resident assistants. Because resident assistants at the college are required to stay an extra day on campus, Woodward said the schedule prevented some students from spending Christmas Eve with their families.
"A parent called me recently and said, 'I want you to be informed that this is difficult for my daughter who is an RA, and she has to be in her dorm room until Saturday, Dec. 23 at noon,'" he said.  "Because of the national holiday it would be almost impossible for her to get home to California, and it seems to me like that would be a pretty harsh schedule to impose on a student."
Woodward said exams for classes with the fewest students will be held Sunday and Thursday. Larger classes will be scheduled between Monday and Wednesday.
Professor of mathematics and council member John Rosenthal, who read Rothbart's letter in his absence, said exams on Fridays do not work well for observant Jewish traditions. With Shabbat starting at sundown on Friday night, students have a limited amount of time to study.  Observant Jews are not supposed to work on Shabbat, which goes from Friday to Saturday night.
James Touchton, chaplain of the Protestant community, said the modifications are not ideal, but he understands it's difficult to find a system that is convenient for every student.
"We'll work around it," he said. "I would rather not have students have an exam on Sunday if I had my preference.  I also understand the logistics of trying to figure out a system that's going to work for the entire college."
Rothbart said the college should accommodate all of the cultural needs of its constituents in order to avoid favoritism. In the upcoming year, Rosh Hashanah will start on Wednesday, Sept. 28 at sundown, and Yom Kippur will begin on Friday, Oct. 7. Passover will begin Friday, April 6.
"The larger issue, one that reflects an inherent bias, is that we are accommodating Christian students' religious observations while refusing the importance of Jewish student observations, which are between eight to 10 percent of the self-identified student populations," Rothbart said in his letter.
Local colleges deal with religious holidays differently.  Cornell University holds classes on Rosh Hashanah and Yom Kippur, but Syracuse University and SUNY schools do not.
Woodward said though he believes Rothbart's point of view is valid, he can't do anything about giving days off for religious holidays.
"One also has to realize there are many other religions that have all kinds of issues, like Ramadan and Kwanzaa," he said. "If you really play it out to the Nth degree, I don't think that we would be able to go to college. We recognize all national holidays and all religious commitments, and we don't penalize for that."
The current college policy allows students and faculty to miss classes for religious holidays, Woodward said.
Other members of the Faculty Council criticized the current academic calendar's inconvenience at the meeting and urged the college to adopt a calendar that would allow the fall semester to end earlier. The committee discussed cutting the Labor Day holiday and shortening Thanksgiving break as potential ways to end classes earlier in December.
Steve Gordon, a council member and assistant professor of television-radio, said the new schedule is the best that can be done for now.
"We need to advertise our ability to make accommodations and do so in the future — maybe look at the Thanksgiving holiday," he said. "Very few schools take a full week. We come back, and there's no time left before school's up, and it's a little odd.  It's a place that we can look to change in the future."