Ken Kutler, director of intercollegiate athletics and recreational sports at Ithaca College, announced Wednesday that he will retire after 10 years at the college.
Kutler will leave the college June 28.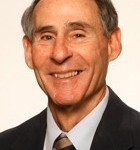 The college's athletic teams have won several titles, including two NCAA championships, and have captured the Empire 8 Commissioner's Cup every year during his time at the college.
"We've had a very productive 10 years," Kutler said. "No one ever does things by themselves. I've been able to surround myself by some really good people, administrative staff, coaching staff and certainly our student athletes are first class, so it's been great to work with all of those people in the last 10 years."
He said he has contemplated retirement for a few years but still felt he had some things to complete before leaving the college, like planning renovations for the Hill Center.
After retiring, Kutler said, he plans to spend more time at home with his family.