The departments of television-radio and cinema, photography and media arts are moving forward with a proposal to merge the two into one unit.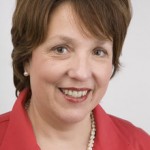 Tuesday, faculty members in the departments learned the results of a vote taken last week in which the proposal passed with a vote of 14-to-12 and one abstention in favor of it.
Diane Gayeski, dean of the Roy H. Park School of Communications, said she originally suggested the proposal based on input she received from faculty last year as interim dean.
"Since it was on the minds of people, I thought we needed to throw it out for a real process," she said.
Steve Gordon, assistant professor of television-radio, said a faculty merge makes sense because top colleges have begun to do the same.
"Of our top 10 competitors, nine of them have merged departments," he said. "It seems to be working in a world of convergence where everything's merging. It seemed like it made sense to me."
Gayeski said there has been crossover between the television-radio and cinema, photography and media arts departments that was previously well-defined.
"As we're hiring faculty that don't neatly fit into those categories, it makes it a little bit more difficult for us to be able to hire faculty and have them teach across those departments," she said.
Jon Hilton, instructor of television-radio, said though there are similarities between the departments, the merge would make for a large department.
"There are different interests," he said. "It's a little bit more artistic in cinema than it might be in TV. You put it all in one department, is everyone going to be satisfied?"
Gayeski said administrative issues posed by creating such a large department could be solved by appointing separate degree coordinators to organize different specialties within the department.
"Faculty would still cluster the way they do — around the courses they teach or around the curriculum they teach — and vote on that," she said. "We don't want them voting on degrees they never teach or have expertise on."
Though the unit does not yet have a name, Gayeski said the merger would not necessarily result in a change of curriculum, just a change in the way it is ultimately organized and packaged.
"We can no longer define ourselves by media," she said. "We need to define ourselves by the professional disciplines and the purpose of communication."
Gayeski said the next step is to present the recommendation to the provost and president, who will decide what to do from there.