Each year, 1,100 college students commit suicide nationwide.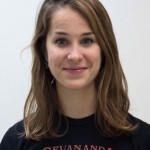 To bring awareness to student suicide, the Ithaca College chapter of Active Minds will hold the touring exhibit "Send Silence Packing" from 9 a.m. to 5 p.m. tomorrow on the Academic Quad.
The exhibit will feature 1,100 backpacks to represent the 1,100 suicide victims. Each bag will have messages taped on them from families who have lost a student to suicide. If it rains, the group will move the exhibit to Emerson Suites.
The exhibit, which will be free and open to the public, is part of a new tour by the national Active Minds nonprofit organization, which works to increase awareness about mental health issues. The college will be the eighth stop in a tour of 14 colleges in the northeast during April.
Other colleges on the tour include Penn State University, the University of Pittsburgh, Michigan State University and Oberlin College.
Junior Erin Irby, co-president of the college's Active Minds, said she was excited to hear the national chapter wanted to bring the exhibit to the college.
"It's really great because a lot of people from the community and Cornell University's campus have really gotten involved with it too, so it should be a remarkable thing," Irby said.
Active Minds rates its 325 chapters based on their activity and longevity through a star system, with five stars bring the highest rating. Naomi Karp, chapter coordinator for Northeastern Active Minds, said the organization chose the college's chapter for the exhibit because of its five-star rating.
"They have consistently been a five-star chapter, which means that they are really going above and beyond our expectations and accomplishing our mission," she said. "We wanted to come to a campus where we knew students were really thinking about these issues."
At the exhibit, members of the national organization and students from the college's chapter will be available to answer questions and distribute information about mental health and crisis resources on campus.
Irby first saw the exhibit in November at the National Mental Health on Campus conference at Montclair State University. She said it was an experience she'll never forget.
"I hope a lot of people have the same experience when they see it on this campus," she said. "Suicide is something that happens every day and we really need to be more aware of it. "
LeBron Rankins, adviser to the college's chapter and psychologist at the Counseling and Wellness Center, said the chapter is showing the exhibit to tell suicidal students that they can get support.
"Suicide rates are very high among students that are in the college age range," he said. "Raising awareness about battling suicide helps to raise awareness for survivors and those who are around who may be at risk."
Shanina Kaye, co-president of the college's chapter, said the chapter is trying to take a more proactive approach toward ending student suicide.
"It's more of a reactive approach at Cornell where they have put up fences around the bridges," Kaye said. "This is more of a proactive approach to get the conversation going and to make sure students know they are not alone."
Irby said she likes the idea of the exhibit because it's a visual representation of suicide that people can't ignore.
"It's a call of action where people can't just turn the page in a textbook," she said. "It's on their campus. It's something that they experience."