Though media often portrays social networking sites as having a negative influence on college students, a recent study from Cornell University found using Facebook could boost self-esteem.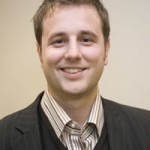 Jeffrey Hancock, associate professor of communications at Cornell, and Cornell alumna Amy Gonzales '10 co-authored the study titled, "Mirror, Mirror on my Facebook Wall: Effects of Exposure to Facebook on Self-Esteem." It was published in Cyberpsychology, Behavior and Social Networking, a journal that explores the impacts of the Internet on human behavior.
Gonzales said Facebook was an interesting case study because its users are made aware of their actions and behavior through information on their pages. However, they also create their own presentations online.
"You don't see the same downgrade in self-esteem as you do in other contexts where you're made aware of yourself," she said.
Of the 63 Cornell students who participated in the study, some were randomly assigned to look into a mirror, and others were asked to visit their Facebook profile for three minutes before filling out a questionnaire designed to measure their self-esteem.
Hancock said students who viewed their Facebook profiles had higher self-esteem than those who looked in the mirror.
He said he didn't limit students to looking at their own profiles but found students who visited other people's profiles had lower self-esteem. He also found students who changed or altered their profile pictures reported having higher self-esteem than those who didn't make a change.
"It's not that social media boosts self-esteem, it's that it can, but it depends on if it's focusing on your own positive self-presentation," he said.
Sophomore Allison Hodson said she understands how visiting Facebook could boost self-esteem more than looking in the mirror. She said receiving notifications and comments on your profile has a positive impact on your self-image.
"If you're on Facebook you can see all of your friends and what they comment on your page even if they're not your 'real friends,'" Hodson said. "If you're just staring at a mirror you can still have negative self-talk."
Gonzales said learning two contrasting theories peaked her interest in the subject and led her to pursue the study — a psychological theory of objective self-awareness, which states humans have a downgrade in self-esteem when made aware of themselves, and a theory in communications, which states that people will go out of their way to present themselves positively online.
After looking at these two theories, Hancock said he wanted to figure out whether Facebook acted as a traditional mirror or a positive one.
Unlike common perceptions that the Internet has negative effects on users, Gonzales said the Facebook study is one of the first to show a positive outcome.
"It's important to understand the nuances of the effects of media use, because it's such a common part of our daily life," she said.
Freshman Ben Ratner said he didn't see how Facebook could boost self-esteem.
"The correlation between the studies can't really exist," he said. "Looking at Facebook and looking in the mirror are just two completely different things."
Gonzales said Facebook acts as a mirror that shows an ideal version of its users.
"Looking at Facebook is kind of like looking at yourself in a mirror after you've gotten dressed up to go out for the night," Gonzales said. "It's the enhanced you."