The start of the Spring 2011 semester brought an end to the Division of Interdisciplinary and International Studies at Ithaca College.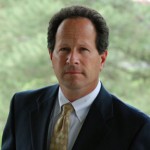 DIIS was officially eliminated as a division of the college beginning the first day of classes. All of its affiliated academic programs and their components were transferred to other schools.
The culture and communication major, the aging studies major, the Muslim cultures minor, the Center for the Study of Culture, Race, and Ethnicity with African Diaspora studies minor, the Latino/a studies minor, Project Look Sharp and the Gerontology Institute are now part of the School of Humanities and Sciences. The legal studies major moved to the School of Business, while the Finger Lakes Environmental Film Festival folded into the Office of the Provost.
Gregory Woodward, interim provost and vice president of academic affairs, said the decision to dissolve DIIS was part of the IC20/20 initiative, which calls for college-wide integrated learning.
"[IC20/20] is so filled with concepts and initiatives and proposals around collaborative and interdisciplinary learning," he said. "It seemed to a lot of people that having a separate division for that kind of work would somehow be weakening or contrary to what we're now expecting the college
to become."
Woodward said DIIS programs, especially culture and communication, have grown so popular among students that the demand for such majors was starting to outgrow the limited resources of the small division. By moving to larger schools, DIIS students will be able to take advantage of more opportunities.
Tanya Saunders, dean of DIIS, said while she is sad to see the division removed, she also sees the silver lining.
"The division has taken a hit, but that hit is in recognition of its successes," she said. "It's still disappointing to see something you've helped to create to then be parsed out to others, but I'm hoping that those others will invest greater resources than I have available to me to help those programs continue to grow."
Saunders will take on a new position at the college as assistant provost for international studies and special projects and will continue to work with the Environmental Film Festival as well as international programs and students. She said her new position was created to focus on helping the college expand its international reach as proposed in IC20/20.
"I'm hoping that in the next several years we will have centers in other parts of the world, that we will have more faculty traveling with students, that we will have a curriculum on this campus that introduces students to the world economy and what a global system means for them."
The Liberal Education and Integrative Learning initiative outlined in the most recent version of IC20/20 calls for a general education core for all students at the college, as well as for other initiatives to create an interdisciplinary learning experience, such as requiring all B.A. and B.S. students to declare a minor.
Leslie Lewis, dean of the School of Humanities and Sciences, said the elimination of DIIS is a stepping stone to achieving the goals laid out in the IC20/20 proposal, which will be finalized in May.
Seniors will still graduate this semester as DIIS students and will not have to adhere to any curricular changes. As a general rule throughout the college, students are allowed to fulfill degree requirements as laid out in the catalog of their first year regardless of subsequent changes. Nothing is set in stone, but faculty and deans of these schools are currently discussing if and when the degree requirements will change for incoming students.
Sophomore Hayley Nickerson, a culture and communication major, said she felt uneasy about the lack of communication until majors met yesterday with Bruce Henderson and Laurie Arliss, professors of speech communication, to welcome majors to H&S.
Nickerson said though she sees the benefits of her major switching to H&S, she will miss being able to walk into Saunders' office in a one-step process instead of talking to many different people about scheduling and class choices.
"She has been very nurturing, and that's one of the major things I'm going to miss: having a small home for our program," she said. "It was kind of cool being a part of something that was so unique to only a few students."
Junior culture and communication major Rory Cooper said he is looking forward to having more of an identity as an H&S student.
"It was kind of like the misfits were in the school, and now we have more of a home," he said.