Ithaca College plans to collaborate with Cornell University by enrolling students in Cornell's satellite campus in Washington, D.C., this spring — temporarily replacing the college's failed D.C. program.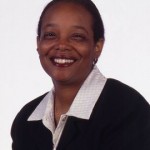 The collaboration follows the suspension of the college's D.C. program for the fall semester due to a dwindling number of applicants over the past few years. Only five students from the college will be enrolled in Cornell's program.
Tanya Saunders, assistant provost for international studies and special projects, said the collaboration will give students a chance to study in D.C. while the college focuses its resources on establishing a program in New York City.  She said the college expects to use Cornell's program for at least three years.
"We decided rather than dividing our attention right now, we're focusing on building [a program in] New York before returning our attention back to D.C.," she said. "And yet we want our students to have an opportunity to study and have an internship experience in D.C. in the meantime."
Saunders said there is no official agreement between institutions, but she and Robert Hutchens, director of the Cornell in Washington program, said they plan to have an agreement in time for students to enroll for the spring semester.
Students can apply for the program now using an online form, but the information on the college's website is not updated to reflect the collaboration yet.  Saunders said students have expressed interest in the program though none have applied as of yesterday.
Cornell's program is similar to the college's and includes internship requirements and courses taught by Cornell-affiliated professors. Unlike the college's previous program, all residential and academic rooms will be housed in the same building, instead of contracting with a separate apartment complex.
Cornell's academic program centers on producing a research paper while using the many research centers in D.C., such as the Library of Congress. Students also take elective courses on topics ranging from American social issues to D.C. architecture.
Hutchens said students from the college should have access to the same opportunities as Cornell
students, including a database of more than 1,000 internship opportunities spread across interests such as politics, law, news media and non-profit organizations, Hutchens said.
"We like to say that if you can dream of it, then you're likely to find it in Washington," he said.
Saunders said because the program is entirely Cornell's, students need to find out if going to D.C. will enable them to meet all their requirements for graduation.
"We are inviting our students to look at what Cornell offers, meet with their adviser about how that meshes with expectations for an internship in their major and then make a decision," she said.
Saunders said the D.C. collaboration will function like study abroad agreements with an affiliated institution, where the college forwards students' tuition payments to the host school. She said students are responsible for any difference in tuition, plus room and board and any additional expenses.
Cornell's 2011-12 semester tuition is $20,662.50, and the college's semester tuition is $17,639, which means students will pay a difference of about $3,023.50 or 17 percent more.
While an affiliated program is separate from the college, which expects students to report directly to the host school, if there is an issue regarding a student, the host program will contact the college, Saunders said.
The Cornell in Washington program accepts 57 students each semester, but Saunders said Cornell will leave the five spaces open to students from the college and possibly more if not enough Cornell students apply.
"Given the number of [Ithaca] students who have been going in the past to D.C., we feel that that's probably the right place to begin," she said.
Saunders said she will begin work to create a new D.C. program that she will present to Marisa Kelly, provost and vice president of academic affairs.  She said the new program will be a departure from the past with a goal of modeling itself after the London Center by offering opportunities to students across a variety of majors.
"I want to begin with a clean slate and ask fresh questions instead of looking back at what they did and trying to repeat it," she said.
Kelly said the collaboration will be an effective way to attract more students to the D.C. program, especially because students can stay in Cornell's own housing units.
The college will also establish a center in New York City by 2020, and Saunders said a pilot program this spring will also share Cornell's buildings. The college will run the academic portion.
Saunders said it is important to sustain academic study programs because they offer internships that will be a springboard for future employment. She said developing both the programs in New York City and D.C. will be a high priority.
"We want to take our time and do it right," she said.