Craig Cummings, professor and chair of the department in music theory, history and composition, has been named the interim dean of the School of Music, effective July 1.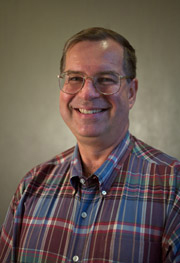 Greg Woodward, current dean of the School of Music, will assume his role as president of Carthage College, a small liberal arts school in Wisconsin with about 3,400 enrolled students, beginning this summer.
Cummings, who began his career at the college in 1989 and has served as a department chair since 1997, said he is excited to assume the position and continue tackling the initiatives set up by the current dean.
"I want to work together with the faculty and the staff and the students in the building to continue the tradition of excellence already established," he said. "I would be tackling some new initiatives that the faculty and the current dean have come up with to try to see this through."
Marisa Kelly, provost and vice president of academic affairs, said in an Intercom announcement that she will establish a committee to search for a new permanent dean in the near future. The search will begin early in the fall 2012 semester with a possible decision by February or March 2013.