The Ithaca Police Department has charged an Ithaca man with "placing a false bomb or hazardous substance."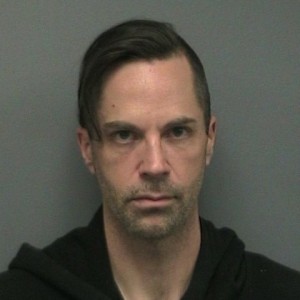 The Ithaca Commons was evacuated the afternoon of Oct. 11 after a suspicious package was discovered outside of the Bank of America building.
According to a Police Department press release, a joint investigation with the FBI led Ithaca police to suspect Matthew Whitney, 37. Whitney was charged Thursday and arraigned in Ithaca City Court. He was released pending further court action.
The New York State Police Bomb Disposal Unit deemed the package non-threatening, and they secured it as evidence, according to a city press release.
Police cars lined South Aurora Street in front of the main Commons entrance during the Oct. 11 incident. Fire trucks and a SWAT vehicle were also present in the Commons area. The Ithaca Police Department and Fire Department were on scene, and additional resources were requested, city clerk Julie Holcomb said. The Bank of America building and others in the nearby vicinity were evacuated for safety purposes.
Rhiannon Youngbauer, a sales associate at BodyGear on The Commons, said a police officer came into the store around 3:30 p.m. and said business owners were being asked to close for a few hours. The Ithaca Commons reopened at 7 p.m.