In less than three months, nearly 7.4 million college students across the country may face a jump in the federal subsidized loan interest rate to 6.8 percent, which is double the current interest rate.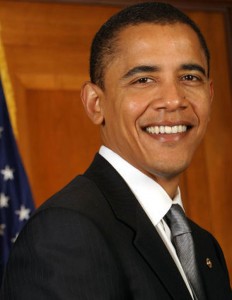 President Barack Obama is traveling across the country to speak to 30 colleges and universities about the "critical importance" of addressing the Stafford Loan interest rate increase. Stafford Loans are need-based government loans given to students that requires repayment after graduation. With subsidized Stafford Loans, interest does not begin accruing until after graduation. The current interest rate for these loans, which are renewed annually, stands at 3.4 percent, a temporary rate reduction enacted in 2007.
Obama held a conference call Tuesday with college and university journalists across the U.S. on his way to the University of Colorado at Boulder.
"I've always believed that we should be doing everything we can to help put higher education within reach for every single American student — because the unemployment rate for Americans with at least a college degree is about half the national average," Obama said.  "And it's never been more important. Unfortunately, it's also never been more expensive."
Obama said the issue is a personal one for him and Michelle Obama because they both graduated with student loan debt.
Opponents of the bill argue that keeping the interest low would be too costly — it would cost an additional $6 billion annually to keep the interest rate at 3.4 percent, according to The Washington Post. House Republicans would pay for their one-year measure from a $17 billion prevention and public health fund Obama's law created for immunization campaigns, research, screenings and wellness education. Republicans have dubbed it a "slush fund" and sought to cut it to finance a variety of projects they favor. There is $13.5 billion left in the fund for the coming decade, according to the Obama administration.
Seventy percent of Ithaca College undergraduates fund their college expenses with the help of federal loans totalling more than $30 million, according to 2010 data from the National Center for Education Statistics.
The U.S. federation of state Public Interest Research Groups, a national nonprofit organization situated in Washington, D.C., that organizes and lobbies when financial security, health, safety and rights are threatened, was part of a coalition effort that collected 130,000 letters from worried college students in one day. U.S. PIRG, which was joined by several other groups such as Campus Progress at the
Center for American Progress, took these letters to Congress, appealing for a reversal of the decision to increase interest rates.
Rich Williams, a U.S. PIRG higher education advocate, said the number of students taking out loans has seen a significant increase over the years. He also said the higher debt that accumulates as a result of this increase will have an impact on important life decisions, such as a career.
"Historically valuable but low-paying jobs like being a teacher or going into social work — you might be prevented from doing these based on your level of debt," he said.
Sophomore Molly Podell, who said she relies on the Stafford Loan to pay tuition, said knowing that her future debt accumulation is going to get worse has left her with more questions than answers.
Podell said that this would also affect the kind of job she chooses after graduation.
"I am going to definitely try and make as much money as possible from the beginning, versus getting a low-paying job and thinking about working my way up gradually," Podell said.
Meanwhile, Tobin Van Ostern, advocacy and communications manager for Campus Progress, said the decision to increase interest rates on student loans is more than just bad policy.
"Doubling the interest rates, not just a slight increase but a 200 percent increase, is something that would have a significant impact not only on the young people and their ability to repay those loans, but also their overall ability to contribute back to the economy," he said.
However, Van Ostern said there is still a possibility Congress will decide to keep low interest rates.
"We have until July 1 before Congress has to pass something to prevent the rates from doubling," he said. "If enough young people … take action and speak out in terms of the impacts it will have on their lives and their ability to afford higher education, it's certainly possible that Congress will take the right step and prevent the interest rate from doubling."