The Ithaca College London Center is celebrating its 40th anniversary with a record number of applications.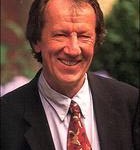 Rachel Cullenen, director of study abroad in the Office of International Programs, said more than 160 students turned in applications for the spring semester, but there are only 125 spots available. This number is based on available facilities, classroom size and ability to offer classes.
Bill Sheasgreen, director of the London Center, said the center is waiting for the United Kingdom Border Agency to approve the center for a "highly trusted sponsor" status so they can allow more students to get work placement visas. Currently there are only 59 spots available for students who want to do internships or work in London.
Sheasgreen said the British government is trying to ensure that all international students who are coming into the country are genuine students and not people trying to work illegally in the country on student visas.
Cullenen said there are about 20 students on the waiting list for work placement.
Spring semesters in the past have averaged from 80 to 100 applications. Cullenen said the number of applications was a large increase, but expected.
The 2012 Summer Olympics being hosted in London may also be a draw for some students.
Sheasgreen said London is already preparing for the 2012 Summer Olympics, and in May the center will hold an Olympic conference that will host speakers from around the world.
Nicholas Muellner, associate professor in the Department of Cinema, Photography and Media Arts, is adding a new media arts program, which will run a pilot this spring.
Muellner said his goal is to create a comprehensive program addressing contemporary creative fields that are attached to film, video, photography and other new media forms.
"I was aware that students in my department, in my field, going abroad to London were going to one of the biggest contemporary arts centers in the world, and were having very little engagement with that world," he said.
Muellner said whether the program continues depends on student interest.
"In the contemporary landscape and economy that we're in, people move through all kinds of fields to get places," Muellner said. "Creative fields flow into and out of commercial and industrial fields in a very fluid way these days."
Fall study abroad semesters generally have fewer students. For the London Center, a standard fall semester has averaged about 70 to 74 attendees.
Junior Emily Miles said she likes having the option of being able to stay on in Europe and travel during the summer, rather than having to return to Ithaca for the start of spring semester classes.
"I'm really interested in the opportunities that Europe has to offer, such as travel and internships," she said.
Since it is the center's 40th anniversary, Sheasgreen said the staff has "a few things up their sleeves" for the incoming group. Some of these additions include a visit from Marisa Kelly, provost and vice president of student affairs, as well as three professors, a softball tournament and potentially a trip to Olympia, Greece.
Additional reporting by News Editor Kelsey O'Connor.