Use of the Ithaca College Natural Lands on South Hill has increased significantly in recent years, and with it, the job of volunteer stewards has become more important.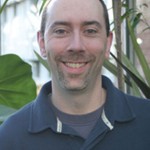 Jason Hamilton, associate professor in the Environmental Studies and Sciences Department, co-chair of the ICNL Advisory Committee and faculty manager of the natural lands, said volunteer stewards act as the "eyes and ears" of the natural lands for the ICNL committee monitoring the state of the lands.
Sophomore Blake Wetherbee, a natural lands steward, notes any changes in ecology, biology and traffic that occur on his parcel of land.
"My main job in my notes and reports is to compare it to how it was before, on my last visit or over a length of time," he said.
Hamilton hired Emma Hileman '10 as the program's first intern. Hileman helped create the volunteer program in the fall of 2009, which began with 26 stewards and now includes two interns and 40 volunteer stewards.
Hamilton said that the management of ICNL on South Hill is important because there are multiple trails through the area that students, faculty and members of the greater Ithaca community use for recreational purposes. Classes and organizations on campus also spend time in ICNL on South Hill. The kiosk entrance with information on the trails system and the natural lands is located behind Terrace 10.
Hamilton said because of the human traffic on South Hill, the threat of invasive species like Japanese stilt grass is a concern.
"Everywhere now, invasive species are a problem and one of the main vectors directly or indirectly for the spread of invasive species is people," Hamilton said.
When Hamilton first came to the college in 2001, he said, the natural lands were practically non-existent in the lives of most people on campus.
Stewards help monitor the land, but in turn they increase their knowledge of the area. One way the education of stewards is carried out is through training sessions, which help assist stewards in identifying these changes.
Junior ICNL intern Amber Zadrozny manages 40 stewards and runs training sessions.
"A big push this year is that we're having a lot more trainings," Zadrozny said.
Her goal is to have more than 10 training sessions each semester. Stewards are asked to volunteer for a year because of the time invested in the trainings.
Hamilton said stewards essentially adopt the piece of land as their own.
"I see people kind of taking ownership of this little piece of land, and taking care of it, even sharing it with friends and family," he said.