As students seek out affordable textbooks for spring semester classes, Alec Mitchell '12 and senior Zach Gilson have co-founded the website IthacaBookTrade.com as an alternative to buying from the bookstore. Currently used by about 300 students, the website went live in December and is a platform for Ithaca College students to sell and buy textbooks without a middleman to take a part of the cut. Instead, students pick prices for the books they are selling. Though not officially affiliated with the college, the website collaborates with the Communication Management and Design Student Association at the college.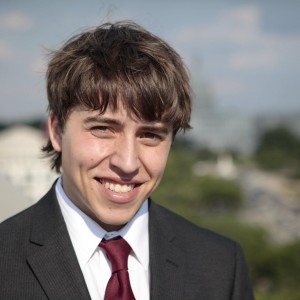 Assistant News Editor Noreyana Fernando spoke to Mitchell about the motivation behind the website and their future plans.
Noreyana Fernando: How did the idea for IthacaBookTrade.com come about?
Alec Mitchell: The initial concept of this website started a couple of years ago. A bunch of buddies of mine and myself were talking about how ineffective and unfair the book buyback system is. It is very evident that this is true and how expensive books are in general. Through a class, I had to design a poster for a company, so I fictitiously created the idea to start a company where you could buy and trade books among each other, Craigslist style, nothing too innovative, just concentrating just on books and nothing else, and about a year ago, I got talking with Zach Gilson about it, and he said he had the abilities to create a website.
NF: What incentive does the website give students?
AM: The incentive that this website gives is that it is 100 percent free. You are not shipping your books anywhere. You are doing it all yourself, which is actually one of the small drawbacks of the website, that you have to do some of the work yourself.

NF: What are your personal reasons, if any, for coming up with such a concept?
AM: Personal frustrations with how much value you lose after you buy a textbook and you go to sell back at the end of the semester. It's readily known that a textbook purchased at the beginning of a semester only fetches between 10 and 25 percent of its original value back at the end of the semester. On top of the cost of college and student loans, this frustration with the textbook system is being felt across the country.
NF: Is the website doing like you hoped it would?
AM: We ideally would like to have more books posted. We believe it's kind of an exponential curve. So, say if there are 200 to 300 books posted on the website, it's difficult for many people to make connections. Once you start getting 500 books, 750 books, 1,000 books, then people can readily start making more and more connections.

NF: What changes do you intend on making?
AM: We are going to try and refine it and make it much easier for the user to login to create an account and just really make it as quick, easy and painless as possible for them. That way, people can more readily post books and not waste as much time.
NF: Do you have any future plans for the website and its concept?
AM: What we are trying to do is make this website as perfect as we can with the time given and make it an easy interface that can be used not only by IC, but by Cornell and by any other institution in the country. We ideally want to perfect the model and have the website to a stage where it can easily be transferred. You can make Cornell Book Trade, Ithaca Book Trade, Yale Book Trade and go on to any school in the country.