In a 30-minute conference call with student journalists from across the country Monday, President Barack Obama elaborated on his administration's policies that directly affect the lives of college-aged individuals.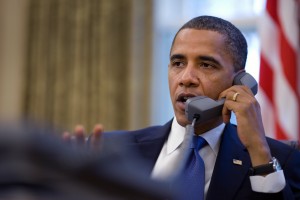 Obama talked about issues ranging from national education reform, new health care policies and the engagement of young voters in the upcoming midterm elections.
"If we are serious about building a stronger economy and making sure we succeed in the 21st century, then the single most important step we can take is to make sure that every young person gets the best education possible," Obama said.
Obama took four questions from student journalists at Radford University, the University of Wisconsin-Madison, Pennsylvania State University and the University of California, Los Angeles.
Obama speaks to student journalists
Colin Daileda, news editor of The Tartan, the student newspaper at Radford University, asked the president if he believed recent and soon-to-be college graduates would be unable to find stable careers, and creating a strain for graduates attempting to repay student loans.
"We've gone through the worst financial crisis since the Great Depression," Obama said. "And so things are real tough for young people right now. But having said that, if you are getting a college degree, if you've got skills in math and science or good, sound communication skills, there are still jobs out there in a tough environment."
Obama said by engaging the current youth to pursue and engage in public and civic service later in life, current economic and social problems can easily be overcome.
"If you are able to work together as a generation to tackle longstanding problems that you inherited but that are solvable, then there is no reason why the 21st century is not going to be the American Century just like the 20th century was," he said.