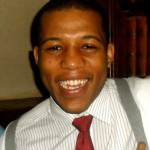 Police recovered the body of Cornell University sophomore Khalil King at about 1 p.m. yesterday in the Fall Creek Gorge, according to a statement released by Deputy Fire Chief Tom Parsons of the Ithaca Fire Department.
Claudia Wheatley, director of Cornell press relations, said the investigation has been a joint effort between Cornell's Police Department and the IPD, and at this point, the IPD will continue to look into the situation.
"The investigation will be conducted by the IPD," she said. "This is the IPD's jurisdiction. It's their area so they take over."
Cornell president David Skorton sent a message to the Cornell campus community today, expressing his sympathy to King's family and friends, including members of Ujamaa, a black culture dorm that King lived in.
"On behalf of the entire Cornell community, I wish to express my heartfelt condolences to the King family and to his many friends at Ujamaa and across campus who will always carry his memory in their hearts," he said.
King's body was found in a deep pool of the Fall Creek Gorge near the 800 block of Stewart Avenue, according to a press release by Wheatley.
Fire chief Parsons said in his release that the IFD was notified at about 10 p.m. yesterday by the Cornell Police Department that King had been reported missing. He said the IFD and Cornell Police began searching for King but suspended the search at about 12:30 a.m. yesterday because of hazardous terrain and darkness.
He said the search resumed at 9 a.m. yesterday, with assistance from the Ithaca Police Department and the Cornell Environmental Health and Safety office.
Cornell police chief Kathy Zoner said in a release that the department is confident King's death was accidental. King was 19 years old.
Check back for more updates.