Jack Rossen, associate professor and Native American Studies coordinator for the department of anthropology, traveled to Chile to speak at a conference and Easter Island to study archeaobotany in August.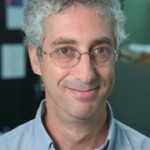 Rossen gave a keynote presentation titled "Exploring New Dimensions in the Analysis of Archaeological Plant Remains" at the first National Archaeobotany Conference in August in Santiago, Chile to an audience of about 200 archaeologists.
In addition to giving a presentation at the conference, he joined a field crew on Easter Island to do survey work for the expansion of a Chilean national park, and to learn about the Rapa Nui, the native people in the area.
Staff Writer Lauren Mazzo spoke with Rossen about his experience with archaeobotany and his trip to Chile.
Lauren Mazzo: How did you get the opportunity to speak at this conference?
Jack Rossen: I did the first archaeobotany project down there [in Chile] at the Monte Verde site in 1983. I went back in 1993 and taught the first archaeobotany class in Chile, and that was during [Augusto] Pinochet, the dictator, and he had actually outlawed anthropology and archaeology and had jailed and murdered a lot of archaeologists. When I got there, they were rebuilding, and they had very young archaeologists and very old ones, and they were missing an entire generation. So they were bringing people in on Fulbright grants to teach professionals to rebuild the whole academic system. … When they planned this conference they thought they'd just have a small conference of just a few Chileans talking about their progress, their problems and where do we go from here. It sort of took on a life of its own, this conference, so it was a wonderful thing to see.
LM: What was the theme of your presentation?
JR: To urge them to do more theoretical work and to think about plants in different ways. To think about plants in terms of cultural boundaries, cultural change, cultural oppression and resistance, status, things like that. "How do we look at these plants beyond, 'Hey, it's food and it's farming.'" These things represent all kinds of political and social things that have not really been explored because we've spent a lot of our time doing methodology: How do you recover plants from the ground and how do you analyze them and identify them?
LM: How did the audience respond to your presentation?
JR: One thing that really resonated with the audience was that I talked about the role of plants in what we call indigenous archaeology, and that's the international movement to change archaeology — to make it more collaborative and power sharing, working with native people, making it a positive force for native people. Traditionally archaeologists have just done whatever they wanted and not worked with native people and actually done damage to sacred sites, like digging up cemeteries, and now I'm part of this movement that is trying to change that. And I added,, in sort of as a last section of the talk, that we have an advantage because we're obviously not treasure hunters, we're looking for seeds and things like that, that aren't very sexy for archaeologists — not gold — and that really resonated with all kinds of people.
LM: Do you plan to do any other future work in Chile?
JR: We discussed some possible projects while I was down there — nothing definite — but definitely people want to pick up things. It had been a long time since I'd been there, before this trip. And they do want to think about projects and get me working on some plant remains. I was just very surprised at how many people are doing this, and how many of them were in my class when I taught that class 18 years ago, and now have their own students who they're teaching. You never know what kind of impact you'll have, and it's surprising sometimes, because I just went down there and taught a class, was trying to help, and I didn't know if I had really done any good or not. Maybe it would've happened anyway because archaeologists all over the world are getting interested in these specialties, but I guess I was in the right place at the right time to start something.