During her college career, Lauren Berger worked in 15 different internships including top-notch companies like MTV, FOX, BWR Public Relations and NBC. Eventually, Berger graduated with a degree in organizational business communications from the University of Central Florida.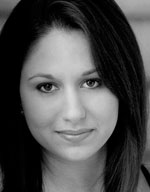 Today, Berger is the founder and CEO of Intern Queen Inc., an internship website that educates students about how to build a good résumé and find internships.
Business Week Magazine ranked Berger number five on their list of 25 Young Entrepreneurs Under 25, and Mobile Youth listed her among the top 10 Youth Marketing Minds of 2010. Berger's book, "All Work No Pay," informs students how to land rewarding internships.
Assistant News Editor Elma Gonzalez spoke with Berger about the importance of internships for college students and her future plans.
Elma Gonzalez: How did you complete so many internships?
Lauren Berger: I had 15 internships during four years of college, so it was all about multitasking for me. I would go to New York and Los Angeles during the summer just trying to pile on as many internships as I possibly could while maintaining a part-time job, and if it was during the school year, studying.
EG: Why are internships so important?
LB: They are an opportunity for students to put themselves in the environment where they might want to work, so it's an opportunity for them to observe, to listen, to learn what's going on around them, how a certain industry works and to make mistakes and to learn how to perform entry level tasks. Internships teach someone about his or her personal and professional goals, and they get someone one step closer to where he or she is going to end up.
EG: How did your interest in internships begin?
LB: I started very early after my mom told me she thought it was a good idea, and it was the spring semester of my freshman year, so I started very early. My mom is super annoying, and she was pushing me and pushing me to look into these internships.
EG: What is your stance on paid versus unpaid internships?
LB: I like to not put too much pressure on whether the internship is paid or unpaid. Usually the determining factor is the industry its in and nothing more students need to look at what the opportunity entails rather if there is a paycheck.
EG: Were you expecting such success when you started writing your blog?
LB: I was hoping that people would respond well to the content. When I was a student, there was no helpful content out there, so when I started internqueen.com, I wanted to create a community where students can relate to one another and read about other students' internship opportunities. I've been able to connect the dots pretty well, and now students have a place to go when they need internship information.
EG: What do you want Ithaca College students to take from your presentation?
LB: My main message is don't take no for an answer, and become a person who makes things happen. I have heard great things about the Ithaca College students. I have one student — her name is Silvia, and she is an Intern Queen campus ambassador. She is a student at Ithaca, and she has told me how much internships matter in the students' lives at Ithaca. I'm just very excited to come and share the message and really be in a room of students who get it and want to share it.
EG: What are your plans for the future?
LB: Right now, it's all about expanding the brand and making it a household name. My book comes out Jan. 3. It is called "All Work No Pay." It comes out worldwide in bookstores everywhere.