The mild winter is taking its toll on another local business.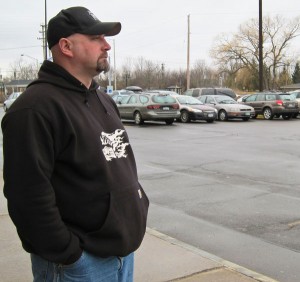 Cargill Deicing Technology, a local salt mine in Lansing, N.Y., announced Friday that about 50 of their 188 employees will be laid off due to a lack of sales.
The mine's manager, Russ Givens, said the employees will be laid off March 19, but will hopefully return to their jobs in June. The lack of snowfall has curtailed demand for deicing salt to protect the roads.
"We produce over 2 million tons per year, and in a typical winter we would have very little of that left over," Givens said. "Our sales are less than half of normal [sales]."
John Reeves, an employee at the Cargill salt mine said his hours were reduced in order to compensate for the loss of profits.
"We've been on a 32-hour work week for I think about a month now just trying to buy our time and hope for it to snow so we could sell some salt," Reeves said.
Nathan Mix, a trucker for Cargill, said he has seen a significant decrease in work for truck companies.
"We move typically in a winter a lot of deicing salt to various points, mainly around the Syracuse area," he said. "This year it's been just terribly slow for us with no snow. Typically we go through about three transport loads of fuel a month this time a year. For the last three months we've only been going through one. Those transport loads of fuel are about 8,500 gallons per load, so that tells you that we are incredibly slow."
[soundcloud url="http://api.soundcloud.com/tracks/38020744″ iframe="true" /]
During a normal winter, a workday would produce 9,000 tons of salt daily, Reeves said. This year, the miners are only generating about 3,000 tons a day, and storage bins in neighboring counties are completely full.
The mine ships half its supply to counties in upstate New York such as Onondaga and Tompkins. The other half of the supply is distributed to areas in New Jersey, Pennsylvania, Virginia and Vermont.
Cliff Murphy, the acting supervisor of the streets and facilities department in Ithaca, said the city has 600 tons of salt in storage. On average, the city uses about 2,000 tons of salt a year, but so far only 700 tons have been used.