The Ithaca Fire Department is investigating a series of fires that broke out near Clark Hall today, Thomas Deis of the Ithaca Fire Department said.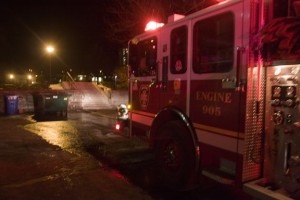 Deis said the first fire took place this afternoon and the other three broke out this evening.
The fires took place in dumpsters outside Clark Hall and though the first two did no damage, the third melted the lid of the dumpster. The fourth did not cause much damage.
Deis said an investigation is ongoing and the person or persons responsible for the fires are still unknown. Public safety has not released any official statements about the fires.
Check back later for more updates.