Gambling, music and food are just a few of the draws of the Student Government Association's upcoming event, "Black Jack, Black Tie" at 6:30 p.m. Wednesday in Emerson Suites.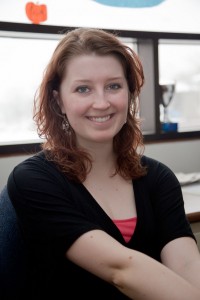 The casino-themed event will feature performances by Ithacappella and Premium Blend, as well as music and a dance floor. The event is free, but donations are encouraged. Attendees will receive fake money at the door that they can use throughout the night for blackjack, roulette and other casino games.
All proceeds from the event will go toward four student organizations' national chapters: The American Cancer Society, Big Brothers Big Sisters, Habitat for Humanity and the Trevor Project.
Members of these organizations will be hosting tables. Junior Meaghan Brophy, Colleges Against Cancer co-president, said she is excited her group will be included.
"It is always very powerful when the humanitarian organizations on campus work together," she said. "This event is a way to bring together the whole college community to support many excellent causes."
Senior Susannah Faulkner, SGA vice president of campus affairs, oversaw the planning of the event. She said she is hopeful "Black Jack" will encourage more service events to benefit other organizations.
"We do try to do things for the community in our events, but in the past few years that hasn't been a priority," Faulkner said. "So we decided we want to change that."
Senior Kevin Fish, SGA president, said the executive board members planned the event to fulfill their campaign platform to give back to student humanitarian organizations and the community.
"The current executive board for SGA ran under the platform name of 'Team gIve baCk,'" he said. "We wanted to give an opportunity to student organizations who had humanitarian backgrounds, so we thought this would be a good way to highlight those organizations."
Faulkner said the event is also a good opportunity for people to meet the current executives and candidates for the upcoming SGA online elections April 15 and 16. Faulkner said the night will give candidates a chance to socialize and state their platforms.
Senior Emily George said she is going to the event because the proceeds will contribute to charity.
"It's great to give back to these organizations," she said. "I'm happy that SGA is part of this. It sounds like it will be fun and support many good causes at the same time."
Faulkner said she is proud to be part of the planning for the night, and this is the first major event SGA has done in recent years.
''We hope to really set a tradition out of it," she said. "We're trying to do it for students too, so they can get out and have something exciting that gives back."