As the final absentee ballots for the 2011 Ithaca mayoral race are being tallied, new poll data shows that students in Ithaca haven't jumped on the bandwagon of local politics.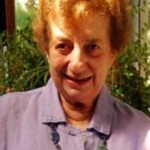 The majority of students at Ithaca College and Cornell University did not choose to join permanent residents in casting a ballot in the City of Ithaca, but will still be targeted to vote in the upcoming presidential election.
Stephen DeWitt, Democratic commissioner of the Tompkins County Board of Elections, said the board is just finishing counting the absentee ballots and have found that the overall voter turnout is about 39 percent of total registered voters, slightly lower than the turnout for the last contested mayoral election.
Dewitt said the board does not track student voters specifically, but said students tend to live in the 4th Ward in the City of Ithaca and in the 10th District in the Town of Ithaca. He said students did not account for much of the vote that put mayor-elect Svante Myrick in office.
"It's mainly permanent residents," he said. "You do see a spike in involvement during presidential elections, but even though students do vote they don't vote what I would call great numbers."
Junior Rob Flaherty, communications director for Myrick's campaign, said Myrick visited the colleges early on to attract the student vote, but the campaign staff shifted gears to target more of the general public because the student vote would not drastically affect the turnout. In the last contested Ithaca mayoral election, which took place in 2003, only about 27 people between the ages of 18 and 24 voted, he said.
"There's a great myth that went around about the Svante Myrick campaign that we were shepherding college students in to register and affect the election," he said. "Realistically if the Myrick campaign had targeted young voters and only young voters we probably would have lost badly."
Irene Stein, chair of the Tompkins County Democratic Committee, said she expected more students to vote because college students were involved in the campaigns, the election was highly contested and Myrick visited campuses to speak to students directly.
"I don't think it's lower particularly than in past mayoral elections, but I am disappointed that it isn't higher," she said. "There are a number of students who participated in his race, but we haven't found yet a magic formula to turn out the students."
He said it was difficult to get young voters interested because the issues in local elections like dredging and comprehensive zoning aren't as intriguing as hot-button issues in national elections.
Junior Robert Oliver, secretary of Ithaca College Republicans, said organizing for Republican candidates in Ithaca is difficult because of the area's mostly liberal demographic. The group is looking to advocate for Republican issues in more right-leaning counties outside of Ithaca.
"Republicans don't vote because they know they don't have a chance, because I think we got 200 votes in the mayoral election," he said. "It's hard to canvass or campaign for Republicans because you get most doors slammed in your face."
Stein said the low student turnout in this election has not deterred the Democratic Committee from seeking youth involvement in the upcoming presidential election.
"We'll encourage them voting, and we'll encourage them getting involved in the campaign, and I suspect those efforts will be successful," she said. "They have been in the past."
Peter Levine, director of the Center for Information and Research on Civic Learning and Engagement, said the turnout for students voting is mixed, and local elections tend to see fewer student voters than national elections, despite local issues like city ordinances regarding dormitories, rental properties and police treatment of students.
"We know voting is very habit-forming, and once you start voting, the chances that you'll stop are pretty low," he said. "So if you're concerned about the long-term future of democracy, you should be worried about young people."
Darol Chamberlain, a volunteer coordinator for the Ithaca
division of Organizing for America, President Barack Obama's election campaign, said the group is targeting all voters. He said they expect the student body to be more involved in the upcoming election. He said the campaign is working with students from the college and Cornell as well as permanent residents in the area.
"[President Obama] has a positive vision of what this country can become and young people recognize that and will, as in 2008, vote disproportionately for that vision," he said.
Levine said he expects young people will turn out to vote in the upcoming presidential election. He said though students tend not to participate in local elections as much, the excitement surrounding a presidential campaign pushes them to be more active.
"The likelihood of actually matching the 2008 turnout rate is pretty low, but we could be close to that," he said.