Discrepancies found in net price calculators used to help students gauge tuition costs could potentially create unrealistic financial aid estimates, according to Eric Maguire, vice president of enrollment and communication.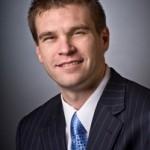 In accordance with the federal Higher Education Act of 2008, all postsecondary institutions participating under Title IV federal aid programs are required to include a net price calculator on their websites. Ithaca College, which participates under Title IV, launched its own calculator Oct. 28.
The calculator allows families to plug in personal finances and a student's academic background, run the numbers and get a financial aid package as well as an out-of-pocket expenses estimate.
Maguire said there are nuances and complexities of the financial aid process that are extremely difficult to boil down into a simplified online calculator.
"[For] a student that is applying to the School of Music, a part of your merit scholarship is based on your audition," he said. "Well, how do you implicate an audition on an online calculator and provide some level of assessment on an online calculator?"
Myra Smith, executive director of Financial Aid Services for College Board, said the shift is productive to give families a better understanding of what they are looking at for cost.
"It's actually giving them a ballpark number for planning that they can use to think very strategically about not just the academic criteria of getting into college, but also the cost and how to manage all of that," she said.
The Integrated Postsecondary Education Data System created a generic calculator template offered to all colleges and universities, but schools can customize or build their own.
Maguire said the college created its own calculator because the federal template is basic. He said a school with a complex financial aid awarding system, like the college's, cannot create an accurate estimate with it.
If the online calculator under predicts the financial aid a family can receive, making attendance more expensive, it may deter students from applying, he said.
"If you inflate those calculations to try and accommodate or adjust for that dynamic, and you're providing packages that overcompensate or provide more than what a family may actually receive. You're building false expectations," he said.
Keeping data current is another problem the net price calculator creates. The data used for the college's calculator available currently are based on numbers compiled from incoming students from the 2011 fall semester. Prospective students applying for the 2012 fall semester will be using dated numbers because data for the next year's academic funds will not be available until after it is approved next February. The college's deadline for regular admission applications is Feb. 1.
Jane Glickman, spokeswoman for the Department of Education, said in an email that the purpose of the calculators is to give an estimated net price because they cannot predict what next year's tuitions and fees will be — let alone students' tax returns.
"Our goal is to [do] everything we can to make college more affordable and accessible to all," she wrote. "With any brand new tool intended to equip people with information that will help them make informed decisions, the Education Department will continually assess its effectiveness and consider adjustments if they are warranted."