In the largest ever recorded voter turnout, the Constructionists defeated Untold Narrative in the 2011-12 student government elections by a margin of 57.6 percent to 38 percent.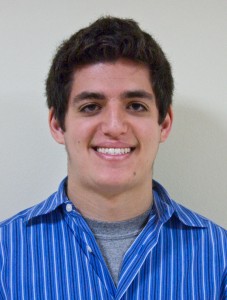 The Constructionists, made up of junior Scott Nachlis, president; junior Eve Trojanov, vice president of academics; sophomore Rob Flaherty, vice president of communications; freshman Rob Hohn, vice president of business and finance; and sophomore Rachel Heiss, vice president of campus affairs, won with a platform based on fostering school spirit, accountability and collaboration.
Nachlis said his motivation to form the Constructionists came from his desire to bring out the potential of SGA as a force for change and a vehicle for student opinion.
"When I entered student government my sophomore year, I saw how much influence the organization has on campus and how much it serves as a voice for the student body," he said.
Nachlis said among the changes he sees at the forefront of the Constructionists' agenda is passing a proposal that would start a shuttle bus system around campus.
"A shuttle bus system would reduce parking problems, be more sustainable than having lots of cars on campus and would promote safer driving conditions," he said.
Nachlis said another proposal involves selling more school spirit apparel and using the money to benefit individual students on campus in need of financial support.
Senior Julia Dunn, SGA vice president of communications, said the turnout of the election, around 17.6 percent of the campus population, was similar to last semester, when around 16 percent of the student body voted.
"It stinks that less than 20 percent of the student body is voting on this," Dunn said. "On the other hand, we tried a lot of new things this year, and I was really impressed with everything we were doing."
The elections also determined class senator positions for next semester, which include freshman Gillian DeRario as senator for the Roy H. Park School of Communications, junior Leana Testani for the class of 2012, sophomores Arantxa Benjamin, Jamie Horn, Richard Onyejuruwa and Ellis Williams for the class of 2013, and freshmen Courtney Brown, Lindsey Smith, Justin Pyron and John Vogan for the class of 2014.
SGA president Kevin Fish said he is confident in the ability of the incoming board members.
"Either party would have been an excellent choice, but the incoming group has a lot of experience with student government and knows the ins and outs pretty well," he said.
All newly elected SGA members will take office after the 2011 Commencement ceremony May 22.