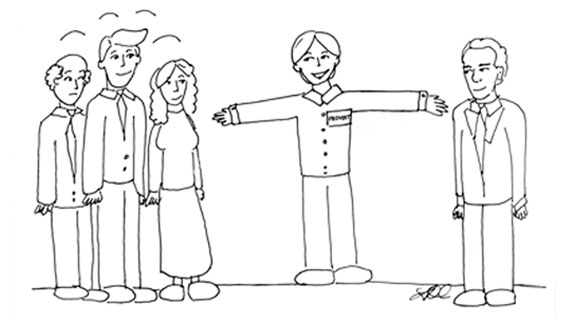 As the third finalist for the provost and vice president for academic affairs position finishes his interview at Ithaca College in the next week, the search committee is encouraged to choose the candidate who best suits the college.
As the second highest administrative position, the provost is the link between the campus community and the administration. The provost of the college needs to be engaged with faculty, staff and students. With the latest campus initiative, IC20/20, the new provost needs to be up to date and informed about the college's new goals.
Though Gregory Woodward, interim provost, is not a finalist for the position, he has shown the qualities a provost should possess. Woodward and President Tom Rochon have facilitated discussions with students concerning IC20/20. Woodward has also had faculty lunches throughout the semester, which is an opportunity for him to hear faculty's concerns. Last year, faculty were concerned that former provost Kathleen Rountree was not engaged enough with the campus community, but Woodward has made steps to mend the wall of silence between the provost and the campus community. He would be a strong role model for the new provost.
The two previous provosts, Peter Bardaglio and Rountree, resigned from their positions after a few years. The college needs a provost that will be here for the long haul to create more campus unity. With five different schools and one division, it's significant for the provost to truly act as the liaison it needs to be.
The search committee is urged to listen to feedback by faculty, staff and students who attended the provost search sessions.
The new provost needs to be accepting of campus dialogue. Faculty, staff and students should feel as if they can approach the provost when needed. For the institution to move forward in its missions and be successful with the IC20/20 plan, the new provost needs to be a strong leader who can bridge the gap between the schools and the administration.